The Merriam-Webster website definition for patronize here that I use is the following:
"3 : to be a frequent or regular customer or client of "
And not the derogatory meaning of the word, although this should not mean that all theist work of art, music, etc are all praiseworthy (at least from my viewpoint).
One of the things people ask me, assuming they know I'm a non-believer, is how I can possibly enjoy theistic works of art, music, etc. without believing in their religion, or even in theism itself.
What I would normally reply, given the appropriate amount of time, is that it's quite easy to understand or imagine, really. This reply of course has little assumptions of its own, and one of those is that the listener should have an open mind. For the listener to somehow even 'glimpse' the reason why or how I can enjoy theistic works of art, music etc, he/she must have at least a mind that is open to rational,sensible logic and imagination. He/she must also not be one of those religious fundamentalists, whether it be in Catholicism, Islam, Judaism, etc. What I mean by religious fundamentalists in this sense are those people who kill or are willing to die and kill others, not just themselves, just because their holy books think it's appropriate to do so. Although I've actually never met someone like that before, I would think that it will be really hard, if not impossible, to reason my cause with them. And I believe the reason for that deserves another blog post on it's own.
Going back to the reason for my answer as to why I manage to enjoy theistic works of art, music, etc while being a skeptic, my answer is this:
For those of us who enjoy, for example, The Lord of the Rings trilogy or Star Trek , or Disney movies, we gather the fact that we acquire entertainment and amusement and wisdom from these works, without ever believing the characters really existed. Even as kids, teens, young adults, and adults, we enjoyed watching them, and probably at some points in our lives we deemed them to be true to life, we now know for a fact (I hope so) that they didn't really happen or the characters never existed at all. We can enjoy songs by Josh Groban or Pavarotti for example, and be moved by how they sing, the emotions they put in their songs, the beautiful compositions, and the abstract or poetic meanings of their lyrics and still not be lulled into believing myths and fantastical stories they refer to in the scriptures.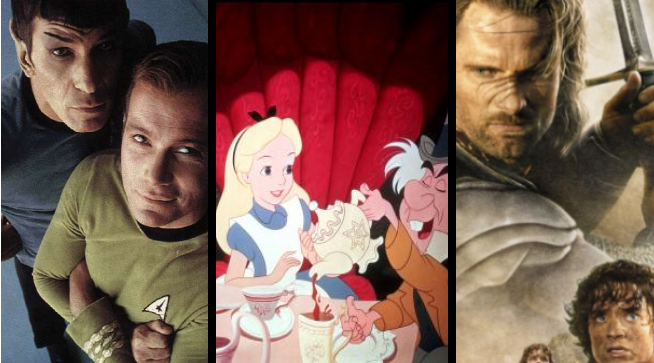 From this reasoning, it follows that one can appreciate, enjoy, marvel at, and even be astounded, amazed, and moved by works of different people from different walks of life and belief. And from that reasoning also it should be clear that when, for example one sings or watches or buys theistic works, be they movies, books, paintings, songs, one doesn't (and I believe should not) have to believe in all those supernatural stories and myths. One can appreciate and enjoy Da Vinci, Michaelangelo, and other great artists and their works, as purelyfiction, and nothing more.
Of course the argument that what motivates people, artists, geniuses to create their masterpieces is faith, theism or religion is another matter altogether, and again deserves another blog post. One good reference for that is professor Richard Dawkins' book The God Delusion in the chapter titled The Argument From Beauty.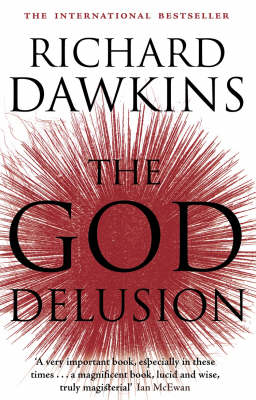 In that chapter prof. Dawkins excellently explicates ( I always admire alliteration ) the arguments pertaining to this line of reasoning. Prof. Dawkins goes on to say that, since there was hardly any other option other than to believe in the local religion back then (particularly Catholicism or Christianity if we'll be talking about European artists in this case), naturally the artists would've decided to be theists. The other, extremely harsh consequences of not believing in God then was not receiving any funding (even for example, food and money) to complete one's work, a chance to display one's talents, and it would even be tantamount to death. In other words, it's believe or suffer/die. Obviously the choice is usually rather easy. And people of different religiosity, theistic or otherwise  derive their sense of awe, wonder, their motivations and inspirations not from the belief in a supernatural creator, but if you look closely, to more human sensations and experiences: respect, love (e.g. for a mate, one's country), death, suffering, sex, etc.
In closing, for us non-believers (doubters, skeptics, agnostics, what have you) to be bothered as to why we allow ourselves to be immersed and to be able to appreciate theistic works of art, music, etc, thinking that it contradicts our non-belief, please don't be. Enjoying something and believing it to be true are two entirely different things. For those of you out there who still cling onto faith, religion and theism just because you think you can't leave your craft, be it making music, movies, books, etc. while being mentally gnawed by the irrationalities and inconsistencies of religion, you don't have to be. There is a way out, and you can still enjoy your lives and your craft.