Dear CBCP,
Yesterday, your Pope prayed "for the people without homes and for the many missing," assuring the victims of his "closeness" to them. I don't know what he prayed for, but surely he didn't just ask God for more people to pray for the victims. In addition to spiritual assistance, the Pope probably asked God for people to give material assistance, too.
One of your priests, Fr. Anton Pascual, executive director of Caritas Manila, was more explicit in his request for material assistance:
"In the spirit of Christmas, I am appealing to our countrymen that if they have excess money, they just give it to our countrymen who were affected by the typhoon."
So in the spirit of Christmas, I humbly ask that you answer the Pope's prayer and Fr. Pascual's request by donating to the Sendong victims one billion Pesos.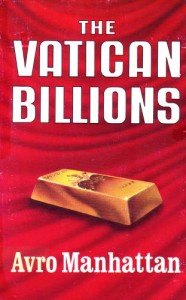 This should be easy. According to Philippine Stock Exchange records, you have at least 18 billion Pesos invested in various corporations as of July 2011. What is one billion when you'll have 17 billion left?
Your former president, Oscar Cruz, said in an interview that the 18 billion has been there since the time of the Spanish occupation. If it's been sitting there unused for so long, every peso invested is just the kind of excess money Fr. Pascual is requesting. Cruz also said that you can't simply do what you please with the money, implying that donations such as what I'm asking for won't be that easy.
But recently, former archbishop Rosales allegedly sold more than a million shares of Philex Mining Corporation (PX) in April and May this year to Manny Pangilinan.
Regardless of whether you really did sell stocks to Mr. Pangilinan, it shows us that it's possible to acquire (and therefore sell) more than a million shares in the span of a couple of months.
With the extent of the damage done by Sendong, recovery will surely take more than a few months — even more than a year — and rebuilding will take millions of pesos. This should give you enough time to sell enough shares to make the one billion peso donation.
Your Lord and Savior, Jesus Christ, said: "If you want to be perfect, go, sell your possessions and give to the poor, and you will have treasure in heaven (Matthew 19:21)." Is it so hard to imagine Him telling you to sell some of your stock and give to the victims of Sendong?
He also said that you cannot serve both God and Money (Matthew 6:24). Bishops of CBCP, show us once and for all which is your master. Donate one billion to the Sendong victims and prove that you are truly a Church of the Poor.
Sincerely,
Red Tani