12 July 2012, Manila, Philippines – In light of the Iglesia ni Cristo's (INC) recent breaking of three Guinness World Records, the Catholic Bishops Conference of the Philippines (CBCP) has also approached the record achievement authority in the hopes of snagging three records to tie with their rival faith.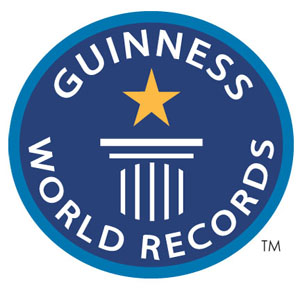 According to San Juan Bishop Rico Bagatsing, Senior Auditor for Dogmatic Accomplishments, the CBCP has submitted the following facts to Guinness as representatives of the Philippine Catholic Church: the death of an average of 12 mothers per day due to their delay of the passage of the Reproductive Health (RH) Bill; the amount of over 18 billion pesos amassed due to their holdings in several large corporations; and the two cases of death and 1,000 cases of injury during the 2006 Feast of the Black Nazarene, an extremely dangerous tradition that they have long condoned.
"We hope and pray that the good people of Guinness World Records recognizes us for Most Preventable Deaths from Maternal Complications; Most Wealth Unspent by a Charitable Institution; and Most Irrational Devotees to a Non-Living Object," says Bishop Bagatsing. "The INC may have won records for most dental health checks, and most blood pressure and blood glucose level readings, but just about any organization can orchestrate that in mere days for publicity. What the Catholic Church has achieved, in contrast, took whole centuries of indoctrination and intimidation to accomplish. Furthermore, we do not long for such record placings just for publicity's sake. Not at all. We simply want what we deserve."
—
Image from mrtube.netne.net.
—