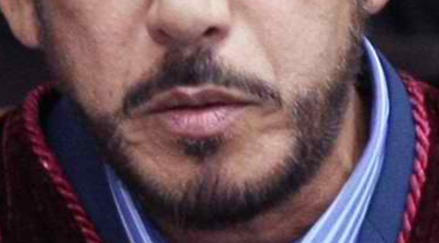 Whenever I listen to Senator Sotto on the RH Bill, Manny Pacquiao on homosexuality, and the CBCP on pretty much everything, one word uncontrollably comes to mind: bigot. The impulse is almost as strong as God bless you! follows a sneeze.
In Catholic Philippines, it seems that some people can't help sneezing, the most recent being former beauty queen Miriam Quiambao. And always, freethinkers everywhere can't but say bigot! in response.
Recently, some conservatives have gone on the defensive, because intolerance is no longer as fashionable as it used to be back in the good old Dark Ages. Conservative cohorts of the CBCP are arguing that anti-LGBT Christians are being called bigots just because "it's so cool" (it's actually so mainstream that it's not) and that their accusers are equally deserving of the accusation:
But you know, it's so 'cool' these days to call Christianity bigotry… It's funny, though, how those who scream and call for tolerance are the very same people who are the first to call 'foul' when their own beliefs, behaviors and/or lifestyles are challenged…

Let's face it, anti-Catholicism/anti-Christianity is the last acceptable prejudice. Tolerance is only real when it goes both ways. The LGBT crowd have their own beliefs, let Miriam have hers.
In other words, calling out Christian bigotry is just as intolerant and prejudiced as being anti-LGBT in particular and anti-conservative-Christian in general. Thus, the critics themselves have become the bigots.
But is this true? Is harsh criticism of the Christian perspective a form of bigotry? If both progressives and conservatives can correctly call each other bigots, has the term bigot become meaningless? What does it really mean to be a bigot?
These questions are important to me because I'm guilty of being one of the first to call bigot! — sometimes even before whole sentences are formed — and I belong to an organization that recently gave out a Bigot of the Year award.
To answer them, I studied the word bigot: how it is defined, how it was formed, how it was originally used, and how related words clarify its meaning. By the end of this post, you'll know who you can call a bigot and whether doing so makes you one.
Bigotefinition
The dictionary defines bigot as "a person who is obstinately or intolerantly devoted to his or her own opinions and prejudices; especially : one who regards or treats the members of a group (as a racial or ethnic group) with hatred and intolerance."
No one can be faulted for being opinionated, but bigotry lies not merely in having opinions but being devoted to them. Obstinate devotion means you believe something "in spite of reason, arguments, or persuasion."
You might think that we've finally hit the nail on the head, but reason is another problematic word: everyone has their own criteria for what is rational, so it's easy to accuse anyone of bigotry simply because you cannot persuade them with your reasoning.
When it comes to the second half of the definition, conservatives can deflect charges of hatred and intolerance with the usual excuses: "We hate the sin, not the sinner." (Although there's absolutely no excuse for inciting violence, the way Pacquiao recently did.)
At this point, some might think that "obstinate devotion" can equally apply to progressives, but this won't be the case if you understand what it means to be devoted.  Devotion is more than mere commitment; it implies "religious fervor," an act of "private worship."
A bigot isn't just passionate about an opinion — holding the opinion is a form of worship, a prayer to God. And as you'll soon find out, it's by God that we'll separate the merely opinionated from the blatantly bigoted.
Bigotymology
There are three theories about bigot's origin. The first is that it's based on Visigothus, the name of a people in southern Gaul. The second is that it's from the Germanic oath, "by God." The third — my favorite — is that it came from the Spanish, bigote or mustache.
There's not much evidence to support any theory, but they think the third is the strongest "by virtue of it not having any evidence against it." (Maybe I'll send them some articles on Sotto and pics of his signature 'stache to cement the third theory's position.)
Anyway, without no clear origin, we can focus on its original usage. Bigot was first used in the late 16th century to mean "sanctimonious person, religious hypocrite." Bigotry (based on the French bigoterie) came in the late 17th century to mean "sanctimoniousness."
A sanctimonious person is "hypocritically pious or devout" — he projects a righteous image through religiosity, a self-righteousness that is contradicted by his own actions. As hypothetical examples, consider an outwardly pious politician involved in the rape of Pepsi Paloma or a Bible-thumping boxer involved in an affair with Krista Ranillo.
Compared to its current usage, the earlier one lost this sanctimonious sense of hypocrisy, while retaining, however subtly, the sense of religiosity. In the original usage, a bigot projects a religious image through behavior; in the current one, he does so using belief.
It is this strong sense of religious belief that characterizes a bigot. This becomes even clearer when we examine bigot in relation to words with similar meanings.
Bigotesaurus
Searching Roget's International Thesaurus (1922) online returns three words strongly-related to bigotry: credulity, certainty, and obstinateness. These words — and other related ones — illuminate how a bigot believes. As you look at the words below, think about whether it applies more or less to progressives or conservatives. I highlighted ones that are particularly revealing.
CREDULITY, credulousness &c. adj.; gullibility, cullibility [obs.]; gross credulity, infatuation; self-delusion, self-deception; superstition; one's blind side; bigotry (obstinacy); hyperorthodoxy
BE CREDULOUS &c. adj.; jurare in verba magistri [L.]; follow implicitly; swallow, swallow whole, gulp · down; take on trust; take for -granted, – gospel; take on faith;

CERTAINTY; necessity [See Necessity]; certitude, sureness, surety, assurance; dead -, moral- certainty; infallibleness &c. adj.; infallibility, reliability, reliableness; indubitableness, inevitableness, unquestionableness.
gospel, scripture, church, pope, court of final appeal; res adjudicata, [L.], res judicata [L.]; ultimatum.
FACT; positive fact, matter of fact; fait accompli [F.].
BIGOTRY, positiveness, dogmatism, dogmatization; fanaticism.

OBSTINATENESS
BE OBSTINATE &c. adj.; stickle, take no denial, fly in the face of facts; opinionate [rare], be wedded to an opinion, hug a belief;
creed-bound; prepossessed, infatuated; stiff-backed, stiff-necked, stiff-hearted; hard-mouthed, hidebound; unyielding; impervious, impracticable, impersuasible, impersuadable, unpersuadable; untractable, intractable; incorrigible, deaf to advice, impervious to reason; crotchety [See Caprice] BIGOTRY, intolerance
A bigot is credulous: he believes things strongly, even superstition, to the point of self-deception because he takes things on faith.
A bigot is certain: he believes with such sureness the infallibility of his chosen authority to the point of dogmatism and fanaticism.
A bigot is obstinate: he believes even in the face of contradictory facts because he is married to his opinion and bound by his creed.
To a bigot, it's not the opinion itself that has power; it's the authority figure from whom the bigot received the opinion. Whether you believe by authority — especially religious ones — is ultimately what determines whether a believer is a bigot.
Bigotefinition Revisited;
I actually made a mistake and checked the thesaurus too early, entirely forgetting that the dictionary also provided related words: synonyms and antonyms, which can better define the boundaries of a word's meaning. My dictionary lists the following related words:
Synonyms: dogmatist, dogmatizer, partisan (also partizan), sectarian
Related Words: doctrinaire, fanatic, purist; jingoist, nationalist; racialist, racist, supremacist; chauvinist, sexist
Near Antonyms: freethinker, latitudinarian, liberal
There's so many here that we can use, but the first synonym and near antonym are more than enough.  A dogmatist takes dogma as fact, forming opinion based on it; A freethinker denies religious dogma, forming opinions independent of authority. Both form opinions; what differentiates them is whether they're based on dogma. A bigot is a dogmatist, not a freethinker.
If the Bigote Fits
Let's go back to our original question. Is harsh criticism of the Christian perspective a form of bigotry? If the criticisms are based on reason and not infallible dogma, then no. Criticizing Christianity, however harshly, is not a form of bigotry.
The term bigot has not lost its meaning. When examined closely, it correctly applies to only one side of the debate: the right (conservative) side.
Although both sides hold their opinions strongly, only one side does so because of their credulity, certainty, and obstinacy to believe the Bible and every authority that claims to represent their God.
Yet it's not enough to call someone a bigot and just leave it at that. It's better to explain why you think certain people are bigots — or at least hold bigoted beliefs. Doing so raises awareness not only of bad opinions but also of better opinions and the ways in which they are formed.
And who knows? Maybe someday Sotto or Paquiao or the CBCP will finally listen and learn. Even bigots deserve compassion. Remember: hate bigotry, not the bigot.