AHMAGAD GUYZ! The Filipino Freethinkers are nominated for 2 categories in this year's Globe Tatt Awards!
We're up for The Advocate and The One. 
The Advocate is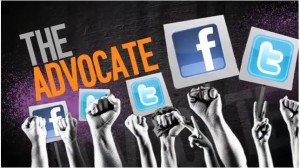 …a person or a group of individuals who worked to improve the state of a societal cause in the Philippines through social media. This person or group invested time and effort (and sometimes even money) for the betterment of other people's lives.
The One is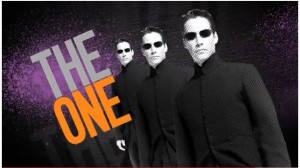 …the most influential trendsetter that shaped opinion, moved people, and ultimately starting fire in Philippine internet. This person is ahead of the pack in terms of online popularity and content.
For both The Advocate and The One, the Freethinkers have spearheaded concrete online and offline actions for social change, and have sparked discussions and broken conventions. Many of our endeavors, such as the incident with Pro-Life Philippines at the Manila Cathedral, the expose at the Faces of the RH Bill forum, the expose at the Defensores Fidei anti-RH lecture, the infamous "Why the RH Bill is Bad" satire piece, the similarly notorious COFAL humor piece, and the discourse re: the recent censorship debacle at the CCP, among others,  show the value we place in the power of social media to further our cause and make people not only think, but act.
The One is the top category of the lot, a.k.a. Best Overall, so it's an especially awesome honor to be nominated. Moreover, the winner of each category will get a staggering Php100,000. If the Freethinkers bag both categories, that's Php200,000 that will go to furthering reason, science, and secularism in order to vastly improve every Filipino's quality of life. That's a lot of bishop costumes, guys.
Here's the clincher: 10% of our scores will be coming from YOUR VOTES, which will be collected from August 10 up until August 24. Here's what we need you to do:
Go to the official Globe Tatt Awards site.
Vote for us in The One category.
Go to The Advocate category and vote for FF.
To vote, you'll need a Facebook account, and you can help us out there too! 20% of our scores will depend on our online popularity (i.e. number of fans, followers, subscribers, views, mentions, visitors), so liking us on Facebook, following us on Twitter, etc., and telling your friends to do the same will make a world of difference.
Once again, we implore you, kind reader: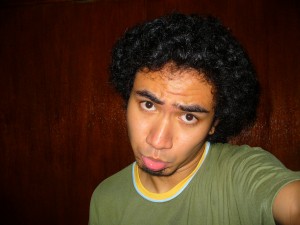 VOTE FOR US PLEEZ PLEEZ PLEEZ