Dear dboncan,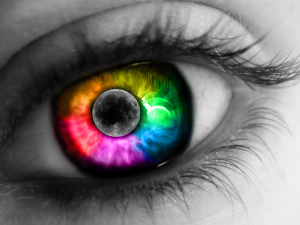 Thank you for reading my article "Why LGBT people must get personal with the Catholic Church." I read through the comments you made on the Filipino Freethinkers site and picked out 13 that I thought I could address immediately. The rest of your comments were clearly opinions that I know you will hold on to dearly so I will treat them with respect by setting them aside.
Let me be transparent with you. My objective for taking time and responding to you today is, at the most, to turn you into an ally, and at the least, to change some of your perceptions by giving you needed information.
Of course, this is only possible if both of us keep an open mind and remain calm and objective. So if, at any point, you show signs that you have closed your mind about the topic without hopes of turning you into an ally, or make personal remarks similar to your verbal attacks against the other commenters, then I will respectfully withdraw from the discussion.
Here goes.
Comment #1:
"Let's see you are pissed because violence is done to them, well so am I. But the law protects everyone and if there is violence, are you telling me that the police won't act on it just because the victim is homosexual?"
My response: Yes. There are several reported cases of police not enforcing the law because the victims or complainants were not heterosexual. There are even cases where police take advantage of the situation and harrass the complainant or extort money from them. If you need further information. I will refer you to the right organizations but I cannot post cases here because of confidentiality issues. The bottom line is, to say that "the law protects everyone" is only good on paper but it is not implemented in reality.
Comment #2:
Are you telling me that you want legislation that will penalize bullying of homosexuals… but what not weaklings, handicapped, etc… the bullying of homosexuals is because of the perception that they are weak."
My response: Yes, we want that kind of legislation. But just because we cite examples of discrimination against LGBT people most of the time, it doesn't mean we do not acknowledge the existence of discrimination against other vulnerable sectors. It only means that we are able to expound on these examples because they are closer to our daily experience. In the same manner, people with disabilities (PWDs) normally cite discrimination against PWDs but it doesn't mean they don't recognize the existence of discrimination against others, like, say, indigenous peoples. SB2814 is a bill that will give us, and other vulnerable sectors, that kind of protection.
"Legarda Hails Passage on Third Reading of Anti-Discrimination Bill" –http://www.senate.gov.ph/press_release/2011/1122_legarda1.asp – accessed 2011-12-11
Comment #3:
"A comment above says he is pissed because he can't hold hands in public without being looked at strangely, should we penalize staring behavior as well?"
My response: Please do not put words in my mouth. This is what I said:
"The truth is, the "Marxist mold" and the politics behind the LGBT movement are irrelevant to me when I can't hold hands with my partner in public. To me, it is hardly political, it is personal."
In the context of that paragraph, I did not say I was pissed, I did not say anything about being looked at strangely, and I did not demand penalizing staring behavior. All I did was illustrate my point that not everyone in the LGBT movement has a political agenda and not everything about LGBT activism is political. Sometimes, the discrimination we experience is very personal in nature and has little to do with the politics that Acosta was refering to in her presentation.
If you are referring to someone else's comment, please post it here and I will gladly apologize for assuming I was the subject.
Comment #4:
"How can marriage be an absolute basic human right?"
My response: Because that's what the Universal Declaration of Human Rights says and as a member of the United Nations, the Philippine government has the obligation to protect, respect, promote, and fulfill this right as many countries have already done:
"Article 1. – All human beings are born free and equal in dignity and rights.They are endowed with reason and conscience and should act towards one another in a spirit of brotherhood.

"Article 2. – Everyone is entitled to all the rights and freedoms set forth in this Declaration, without distinction of any kind, such as race, colour, sex, language, religion, political or other opinion, national or social origin, property, birth or other status. Furthermore, no distinction shall be made on the basis of the political, jurisdictional or international status of the country or territory to which a person belongs, whether it be independent, trust, non-self-governing or under any other limitation of sovereignty."

"Article 16. – (1) Men and women of full age, without any limitation due to race, nationality or religion, have the right to marry and to found a family. They are entitled to equal rights as to marriage, during marriage and at its dissolution.

(2) Marriage shall be entered into only with the free and full consent of the intending spouses.

(3) The family is the natural and fundamental group unit of society and is entitled to protection by society and the State."
"The Universal Declaration of Human Rights" – http://www.un.org/en/documents/udhr/index.shtml – accessed 2011-12-11
Comment #5:
"Can minors marry? why not if it is an absolute right? can mentally handicapped people marry? can humans opt to marry their pets?"
My response: These are all false analogies. Please refer to Article 16 Section 2 (above). You cannot get "free and full consent of the intending spouses" if your intending spouse is a minor, a pet, or mentally handicapped.
Comment #6:
"Some "rights" are not absolute some are."
My response: This is simply incorrect. Being absolute is not a characteristic of human rights. Human rights are "Universal, Inalienable, Interdependent, Indivisible, Equal and Non-discriminatory"
"What are human rights?" – http://www.ohchr.org/en/issues/Pages/WhatareHumanRights.aspx – accessed 2011-12-11
Comment #7:
"Tell me how the LGBT are sidelined politically? Has any LGBT been disallowed the right to suffrage or to run for public office, given a drivers license, cedula, taxed higher, refused enrollment in school or refuses police protection solely by their orientation?"
My response: Yes. Ladlad Party List was disallowed in 2009 to run for public office. They were eventually allowed to run when the Supreme Court ruled in their favor but the case is a clear example of discrimination in politics based on sexual orientation and gender identity. In fact, the Supreme Court blasted the Commission on Elections for using the Bible and Quran in its decision. Here are the first two paragraphs of the Supreme Court's ruling:
"Our Constitution provides in Article III, Section 5 that "[n]o law shall be made respecting an establishment of religion, or prohibiting the free exercise thereof." At bottom, what our nonestablishment clause calls for is "government neutrality in religious matters."[24] Clearly, "governmental reliance on religious justification is inconsistent with this policy of neutrality."[25]

We thus find that it was grave violation of the non-establishment clause for the COMELEC to utilize the Bible and the Koran to justify the exclusion of Ang Ladlad. Rather than relying on religious belief, the legitimacy of the Assailed Resolutions should depend, instead, on whether the COMELEC is able to advance some justification for its rulings beyond mere conformity to religious doctrine. Otherwise stated, government must act for secular purposes and in ways that have primarily secular effects."
"G.R. No. 190582 – SC Decision on Ladlad vs Comelec" –http://icj.org/dwn/database/Ang%20Ladlad%20LGBT%20Party%20v.%20COMELEC.pdf – accessed 2011-12-11
People who live with partners of the same sex and raise a family are taxed higher because in the eyes of BIR, the tax status of both individuals is "single" and not "married with dependents." But in reality, their expenses are comparable to expenses of heterosexual couples who enjoy tax benefits of being legally married.
We have documented cases of schools who conduct masculinity tests and reject students who fail this test. This discrimination also affects even heterosexuals who show signs of femininity.
Comment #8:
"I oppose this because its repercussions introduce a society where morality becomes relative to a persons preference and taste!"
My response: Morality has always been "relative to a persons preference and taste." What is moral for a Christian might not be moral for a Muslim and vice versa. Thankfully, our government operates on the rules of law and not the rules of morality. As I've already mentioned above, the Supreme Court favored Ladlad Party List and struck down Comelec when it used morality as grounds to bar Ladlad party list from running for the 2010 elections.
Same-sex marriage is already legal in the following countries: Argentina, Belgium, Canada, Iceland, the Netherlands, Norway, Portugal, Spain, South Africa, and Sweden
Can you explain the "repercussions" of same-sex marriage in these countries?
Comment #9:
"I oppose certain moves in granting homosexuals sweeping "rights" which should be rightly reserved for heterosexuals like marriage or adoption."
My response: There are no rights that are "rightly reserved for heterosexuals" as this is clear violation of Article 2 of the universal declaration of human rights.
"Everyone is entitled to all the rights and freedoms set forth in this Declaration, without distinction of any kind, such as race, colour, sex, language, religion, political or other opinion, national or social origin, property, birth or other status"
Comment #10:
"it does not follow that just because someone is productive, they can also contribute to the growth of society in the sense of which i was referring to, i.e. propagate and raise children."
My response: There are heterosexuals who are unable to propagate and there are heterosexuals who simply want to marry but do not plan on having children. Since they are unable to contribute to the growth of society in the sense that you are referring to, should they be disallowed to marry?
Comment #11:
"It falsely imparts to children that there is such a thing as a third sex when there isn't."
My Response: You are right. There is no third sex. There is a whole spectrum of diverse sexual orientations and gender identities. And that is what children need to learn and understand.
Comment #12:
"It is a pretentious union with pretentious results."
My response: I take offense in this statement. There is nothing pretentious about the celebration of two people being in love and committing their lives to each other. There is nothing pretentious about a person being able to claim inheritance benefits of their spouse, being a beneficiary to health insurance, visitation rights, etc. These results are very real and contribute to the well-being of a person. Please do not trivialize them by calling them pretentious.
Comment #13:
"cisgendered" seriously there is a term? the terms cis and trans used to be a chemical prefix and the word gender used to refer to parts of speech." I am so amused, we get a chemical prefix and combine it with a reference to a part of speech and we have a sex that is somewhere in between male/female and homosexual.WOW!"
My response: Again, I take offense in your tone. All kinds of terms come up regularly in order to define human experience. Words like insulares, peninsulares, flips, chinks, jejemons, hipsters, dorks, nerds, squatters, kasambahay, whether with negative or positive connotations, were all coined because of the psycho-social need of certain sectors to create a group they can associate with or have an available term to refer to a sector of society. I highly doubt that international law experts, civil society groups, humanitarians, and diplomats said "WOW!" and were as "amused" as you were when they used these terms in drafting the Yogyakarta Principles and the UN resolution on sexual orientation and gender identity.
Also, there is no "sex that is somewhere in between male/female and homosexual." Both males and females can actually identify as homosexual, transgender, or cisgender. Once you understand the intricacies of these terms, you might be less amused and might find more respect for the people who self-identify with these terms. Here are a couple of sites that might help you understand the terms:
"Transgender, Genderqueer, Cisgender… What Do These Terms Mean?' –http://kinseyconfidential.org/transgender-genderqueer-cisgender-terms/ – accessed 2011-12-11
"TRANS 101: CISGENDER" – http://www.basicrights.org/uncategorized/trans-101-cisgender/ – accessed 2011-12-11
So again, I hope you take the information seriously. If, as early as now, you've already made a decision that I will be unsuccessful in either or both of my two objectives, then feel free to ignore this.
Thank you for your time.
Ronald "Ron" de Vera (aka rondevera)
| Read more from the same writer here |
—
Image from andresflava