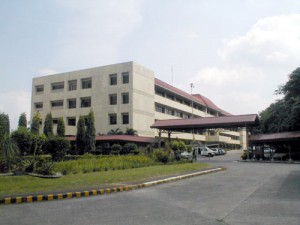 Freethinkers assemble! The Reproductive Health Advocacy Network (RHAN) is asking for our help in mobilizing people to attend the House Appropriations Committee Hearing on the RH Bill to show our congress people the support that the RH Bill has.
Date: February 8, 2011 (Tuesday)
Time: 0830-1130
Where: House of Representatives (Batasang Pambansa), Ramon V. Mitra Hall, Rooms 7 & 8
Attire: White or purple, no political messages please!
Important Update: the hearing has been moved to rooms 7 & 8. With Malacanang being stupid, taking our own initiative to show our lawmakers that the RH bill should be their priority becomes even more important.
In my post about the RH Bill moving on to the second reading, I said that there will be many more hurdles ahead before the RH Bill becomes a reality. A strong show of support in Congress at this stage of legislation will galvanize the pro-RH congress persons and help convince the fence sitters to jump off that fence into the side of dealing with reality. It will be a morning well invested in helping push for a bill that will give women the freedom and real choices that comes from knowledge, and the means to use that knowledge for their own bodies.
The hearing will take place in the House of Representatives Complex on February 8 (Tuesday) 930 am. Come earlier (around 830 am) because the Anti-RH people like to come early and steal all the seats. The hearing will be held at Ramon V. Mitra hall, rooms 9 and 10. Wear either white or purple but take note that no overt political paraphernalia (tshirts or placards) will be allowed in the hall.
Senate Hearing
If you can't make it for the hearing at Congress, there is still another opportunity to show your support for the RH Bill. There is another hearing on the RH Bill at the Senate, also on Tuesday the 8th of February at 1PM. Hearing is at Senator Padilla Room, 2nd floor, Senate building. Same deal as with the Congress hearing, wear white/purple to show solidarity but please avoid political paraphernalia.
We'll be at the hearing audience area along with other RH bill supporters in a show of quiet support for the bill. We won't just be passive throughout the hearing, feel free to take down notes on your experience and post it on the blog! Come see the self righteous theocrat! Facepalm at the glorious stupidity of the arguments made by the anti RH side! Seethe with rage as the RH opponents twist scientific findings to their nefarious end!
Freethinkers, assemble!