A few hours ago, outside the Manila Cathedral, pro-life activists gave out a couple of leaflets attacking the RH Bill. They are attached below for your enjoyment/irritation; click to view in all their falsehood.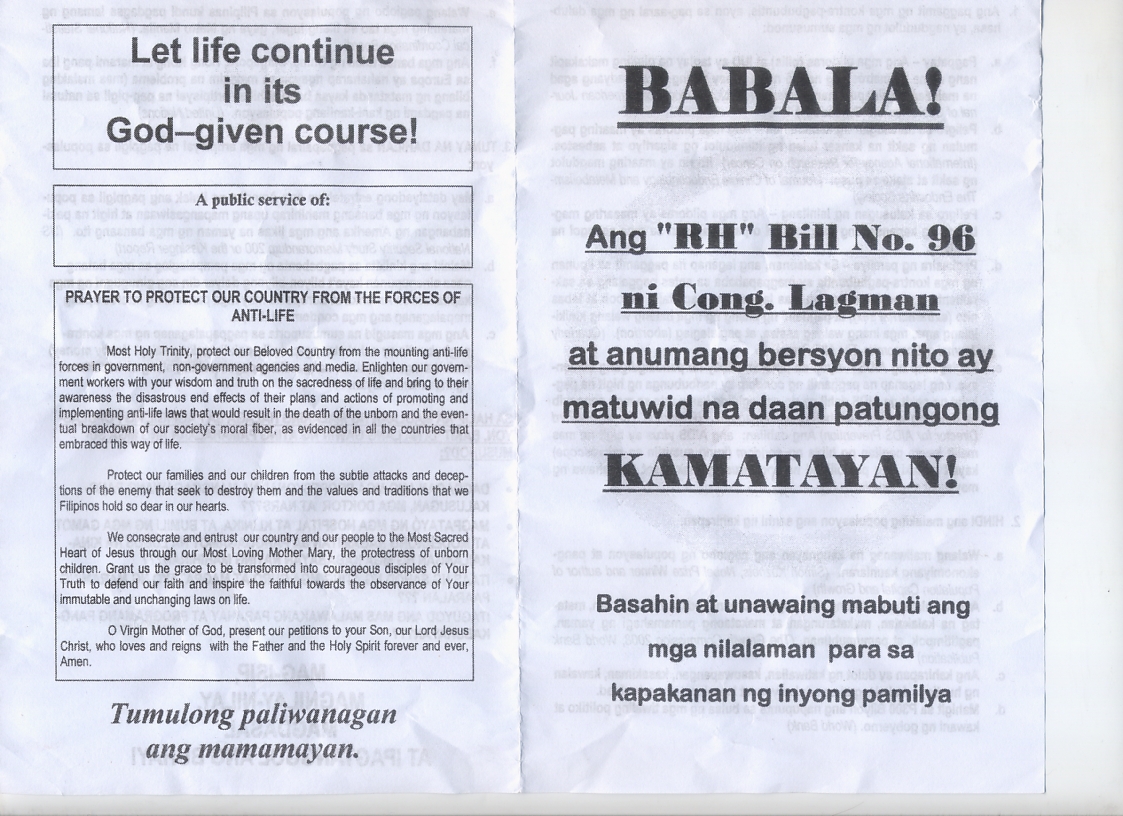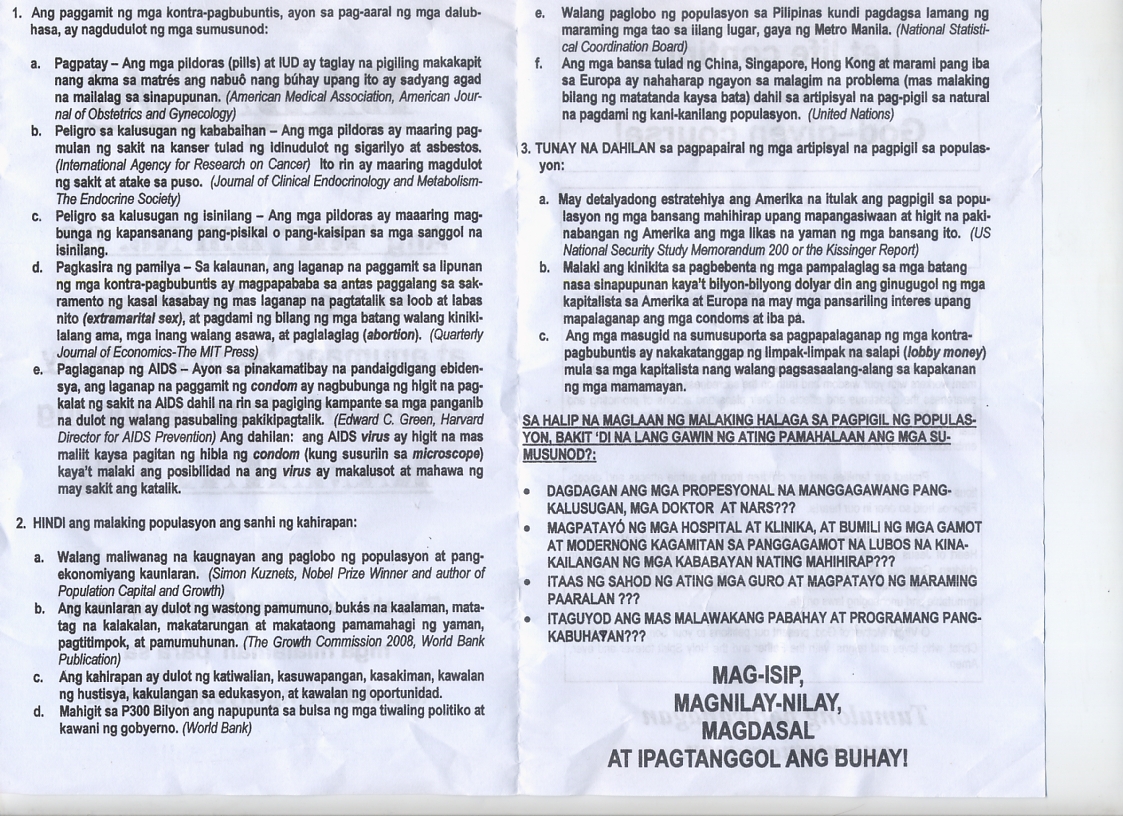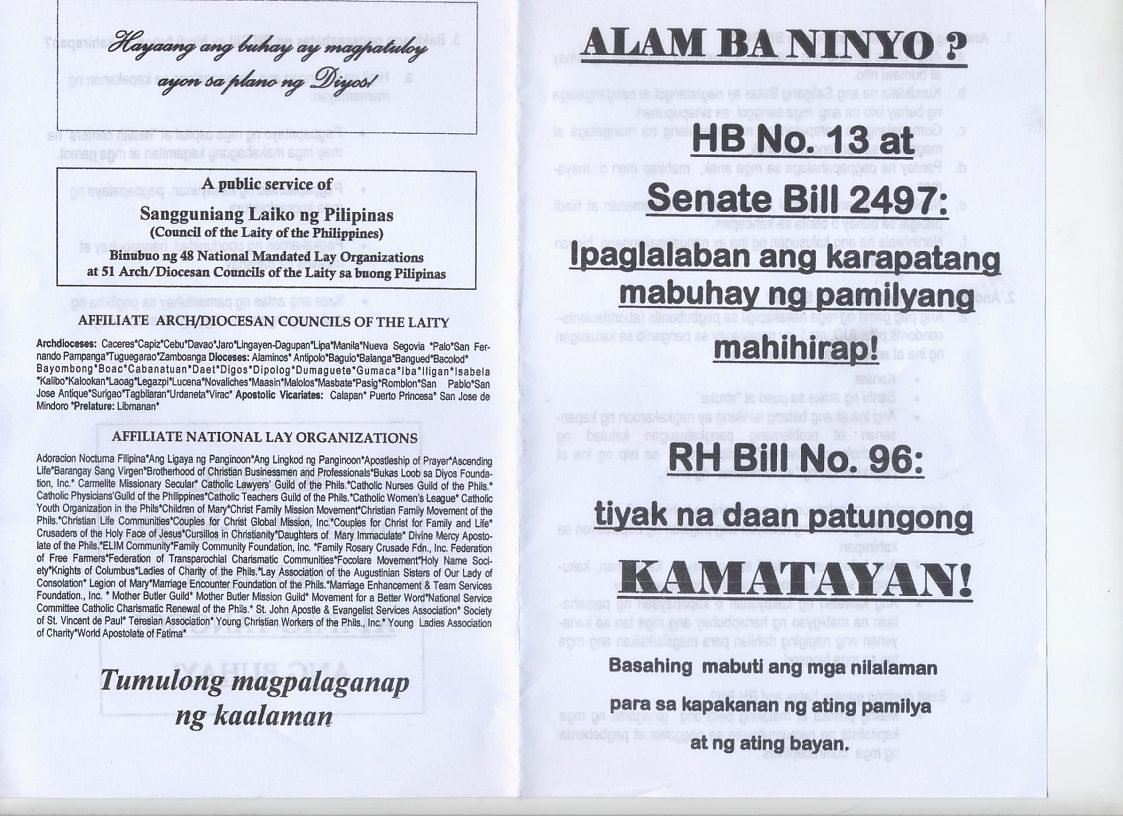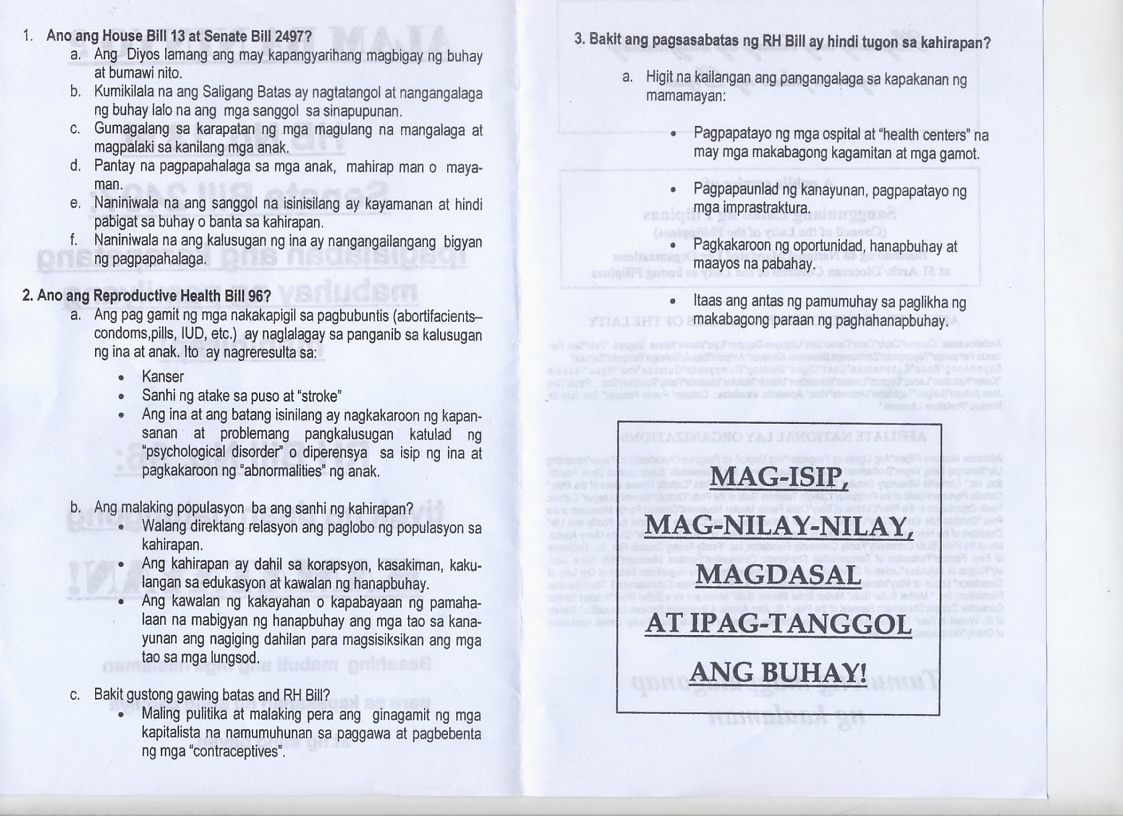 For the benefit of our non-Filipino readers, we've taken the liberty of translating a few sections:
The RH Bill No. 96 of Congressman Lagman and any version of it is the road that leads straight to DEATH!
2. What is the Reproductive Health Bill 96?
a. The use of contraception (abortifacients – condoms, pills, IUDs, etc.) endangers the health of mothers and children. This results in:

Cancer
causes heart attacks and stroke
the mother and newborn child will have disabilities and health problems like psychological disorders of the mother and abnormalities in the child.
The spread of AIDS – according to the strongest universal evidence, widespread condom usage leads to the increased spreading of AIDS due to complacence as regards to the dangers of negligent intercourse.
Why is there the desire to pass the RH-Bill?
Capitalists who benefit from the producing and distributing of contraceptives use money and dirty politics.

It is just this sort of misinformation the poor are subject to every day, and when the Church itself preaches this to their flock they are sadly compelled to believe.