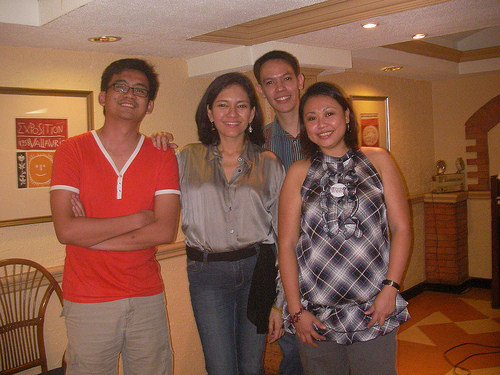 Thanks to Carlo Ople, Benj, Tania, and I had an enlightening evening with Rep. Risa Hontiveros-Baraquel. It was enlightening for this skeptic to see that there was still a flicker of hope in our government.
Here is a politician who recognizes the rights of minorities — including freethinkers — respects our secular Constitution, and is not afraid to talk about it — even at the risk of displeasing the CBCP.
We were given a chance to ask her questions and I got to the point: What does she think about the CBCP's political meddling, especially on the RH Bill? And what can supporters of secularism do to stop Church politicking?
She answers all this and more in the two-part interview above.
Intelligent conversation, delicious food — it was a wonderful evening. Until I read about what the Comelec did to Ang Ladlad. Oh well. Disgusting, I know. At least we know we have one representative who feels the same way.