A recent report by the Manila Bulletin said that the Philippine Department of Education (DepEd) will be dropping science classes for public schools from the first and second grades. This was supposedly "in line with its efforts to decongest the Basic Education Curriculum and to make learning more enjoyable to young learners." DepEd Secretary Armin Luistro says, however, that they will be integrating science topics "in other subjects to make the new curriculum more child-friendly." This new curriculum will "mainly focus on oral fluency" for the first grade.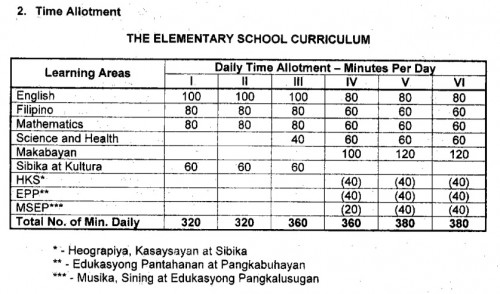 The Basic Education Curriculum was instituted under the late DepEd Secretary Raul Roco and former President Gloria Macapagal-Arroyo in 2002, which was "the product of 16 years of study under the various DepEd secretaries." This 2002 curriculum removed "Science and Health" from the first and second grades.
Since the belated Manila Bulletin report, there has been a lot of outrage regarding this decision, leading Senator Pia Cayetano to discuss the matter with her constituents online. She said that she would discuss the curriculum with other senators "so [they] can act on it."
The claim that science is too difficult for children is not controversial and it is commonly believed, though seldom backed up by evidence. And, to be fair, it can be quite hard to convey the rigor and chain of evidence employed by science to children. In this way, I can somehow understand (but not agree with) the secretary with his implication that science is not "enjoyable" or "child-friendly." Even scientists themselves often have a difficult time grasping the more counter-intuitive discoveries of science.
While it is a shame that science is regarded by some sectors of the government as "congestion," I do not think that this delaying of science will have as terrible an impact as people have been suggesting it will have. Rather, I think that scientific instruction in the Philippines regardless of age has been misguided for far longer than just the ten years since the curriculum revision. Given this, the removal of two years of bad scientific instruction isn't too big a loss.
The position taken by the government towards science reflects the general attitude of the public—that it is conducive to practical skills and not much else. That's why the state can afford removing science and replace it with the more economically useful "oral fluency." Though the loss of even just practical science would still be worthy of outrage, the more noble value of science has long been lost (if it was ever held). The principles of science—critical thinking, skepticism, and reliance on evidence—are rarely ever instilled by educational institutions in the country, even upon science undergrads. We may have some really bright minds in the Philippines capable of unique scientific insight, but we would be hard-pressed to universalize this trait for as long as we have a workaday perspective of science.
Our society treats science as a behavior apart from normal life, which leads to some very interesting, though disturbing, juxtapositions of brilliance and outright nonsense. We have very intelligent doctors who fall prey to alternative medicine. We have scholarly lawyers who believe in feng shui. We have trained psychiatrists who believe that atheism is the cause of depression. New curriculum or not, as long as science is treated by our society as a body of knowledge to memorize and a set of equations that barfs out dissertations, and not as a way of going about the world, it wouldn't matter even if we started teaching science at kindergarten.
Neil Degrasse Tyson once said, "If you're scientifically literate, the world looks very different to you." Beyond its practical utility, science provides an outlook that imbues the world around us with unending wonder, which will always be unavailable to those lacking the curiosity to investigate things deeper than face value. Science empowers one against the cognitive failures our brain is predisposed to (we call these "biases"). Scientific illiteracy is a sure way to getting swindled by liars, frauds, and superstitions but, more than that, scientific illiteracy makes an entire universe inaccessible.