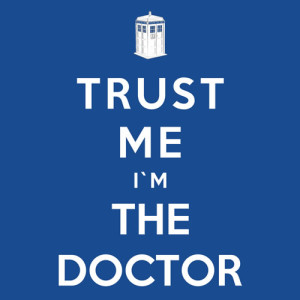 A little over a week ago, The Philippine Daily Inquirer published a letter written by the American College of Pediatricians (ACPeds), claiming that science had presented a final answer to when life begins. To quote the relevant section of the ACPeds letter:
As stated in our website, "Scientific and medical discoveries over the past three decades have only verified and solidified this age-old truth. At the completion of the process of fertilization, the human creature emerges as a whole, genetically distinct, individuated zygotic living human organism, a member of the species Homo sapiens, needing only the proper environment in order to grow and develop. The difference between the individual in its adult stage and in its zygotic stage is not one of personhood but of development." (http://www.acpeds.org/the-college-speaks/position-statements/life-issues/when-human-life-begins)

This is the final answer to this issue, as Professor Kischer puts it. In an article titled "When does human life begin? The final answer," which was published in the Linacre Quarterly, he categorically states: "Virtually every human embryologist and every major textbook of human embryology states that fertilization marks the beginning of the life of the new individual human being."
There are numerous problems with ACPeds' assertions.
The first is their statement that "virtually every human embryologist and every major textbook" agrees with their stance that life begins after fertilization. A cursory search turns up several notable embryologists and researchers in relevant fields who wouldn't hesitate to call out at ACPeds' claim.
For instance, there is Professor Scott Gilbert of Swarthmore College, who has stated in one of his more notable lectures (available here) that there is no consensus among embryologists on when life begins. Here is a basic rundown of Professor Gilbert refuting common misconceptions about fertilization, as summarized by Rationalwiki:
Instructions for Development and Heredity are all in the Fertilised egg. The view that we are genetically determined by the combination of parental DNA has been shown to fall far short of the complete story. How the DNA is interpreted can vary greatly affected by things such as the maternal diet. Similarly some development requires certain bacteria to be present. Thirdly, and most surprisingly, the level of maternal care can determine which areas of DNA are 'methylated' which radically alters how they are interpreted. As such the view that we are 'complete but unformed' at conception is far from accurate.
The Embryo is Safe Within the Womb. Modern research shows that 30% or fewer fertilised eggs will go on to become foetuses. Many of these early miscarriages are because of abnormal numbers of chromosomes. The view that every fertilised egg is a potential human being is wrong in around 70% of cases.
There is a Moment of Fertilisation when the passive egg receives the active sperm. Again recent research has shown that the previous commonly held view that the fastest sperm races towards the egg and, bingo, we're up and running is wrong on many levels. Fertilisation is a process taking up to four days. As such there is no magic moment, rather there is a process.
There is consensus amongst scientists that life begins at conception. There isn't even consensus amongst scientists as to whether there's consensus. However, Scott Gilbert's paper lists embryologists who support each of the major view points belying the common and oft repeated assertion that there is consensus amongst embryologists, let alone scientists.
Lewis Wolpert, a well-known developmental biologist, also made similar points in his lectures regarding when personhood begins:
"What I'm concerned with is how you develop", he says. "I know that you all think about it perpetually that you come from one single cell of a fertilized egg. I don't want to get involved in religion but that is not a human being. I've spoken to these eggs many times and they make it quite clear … they are not a human being. The cells divide and the question I'm going to deal with a little bit here…how do the cells know what to do. So, how do they end up looking like … you? It is amazing that you come from one single cell. I'm sorry to give you a lesson in embryology but you should know how you develop."
And then there's professor Paul Zachary Myers (of crackergate fame) if you like your rebuttals served with a side of snark and heat.
I'm hoping you get my point – that there is no such consensus among the scientific community that life begins at fertilization, and that several scientists have in fact spoken at length on why they disagree. This leads to another problem with the ACPeds letter. By using language like the title "Science's final answer to when human life begins", ACPEds implies that they speak on behalf of the rest of the scientific community. This is not the case, and it reeks of arrogance on their part to assume they do.
Unfortunately, this isn't the first time that ACPeds has been caught making questionable claims.
The American College of Pediatrics is actually a breakaway faction from the American Academy of Pediatrics, and was formed by a small group of healthcare providers who did not agree with the latter's support for adoption by gay parents.
Since its establishment in 2002, ACPeds has been caught intentionally spreading numerous disproven claims about homosexuality, and trying to pass it off as science. The group has the distinct (dis)honor of being personally called out by the director of the National Institutes of Health for misrepresenting his work. Dr. Collins was not the only researcher who was upset by ACPeds, as seen here and here.
If there is anything we can learn from ACPeds actions, both in the Inquirer letter and in their previous activities, it is that they're more about pushing an ideology and a political agenda than about promoting truthful and fact-based science.
If you'd like to read more about the matter of when life begins, we've also got a couple of articles here and here, written by fellow freethinker  Garrick Bercero