Apparently Willie Revillame is giving away P100,000. That's a lot of money, and in the right hands it could do a lot of good, but instead it's joining almost 1.5 million pesos put together by Senators, other personalities and lay people for, of all things, cars. Cars for bishops.
Macalintal and former Manila Mayor Lito Atienza are leading the fund raising drive in support of seven bishops who bought utility vehicles from the Philippine Charity Sweepstakes Office donations in 2009…

Macalintal said they are looking at seeking donations from Catholic parishioners to raise P8.2 million, the amount that the prelates received from the state-run lottery.
So let me get this straight:
They ask for money.
They receive money they know they shouldn't have.
They buy cars.
They get called out on their hypocrisy.
They return the cars.
They get money?
God damn I chose the wrong line of work!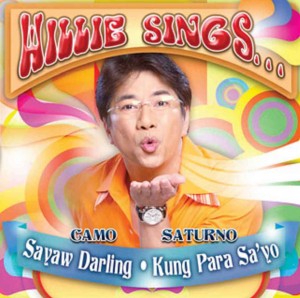 Now I've seen a fair share of envelopes passed around the office or classroom – for a classmate whose father died, for a colleague who lost everything he owned to Ondoy, for a friend who had cancer – and none of them were for a reason as shallow as "because I had to return my car." There are a lot of people who need real help, a lot of severely underfunded charities, a lot of dilapidated public schools and hospitals, and compared to them – hell, compared to anything – buying a half dozen SUV's for some bishops just doesn't seem like a worthy cause at all.
Of course, if people like Willie Revillame and other personalities want to donate their own money to this fund, it's entirely their choice. They are private citizens, and as long as there is no violation of church/state separation going on they are free to do with their money as they please. I just hope that before handing them the money, Willie makes the bishops do a little dance first.
(Image taken from Single Father at Work)