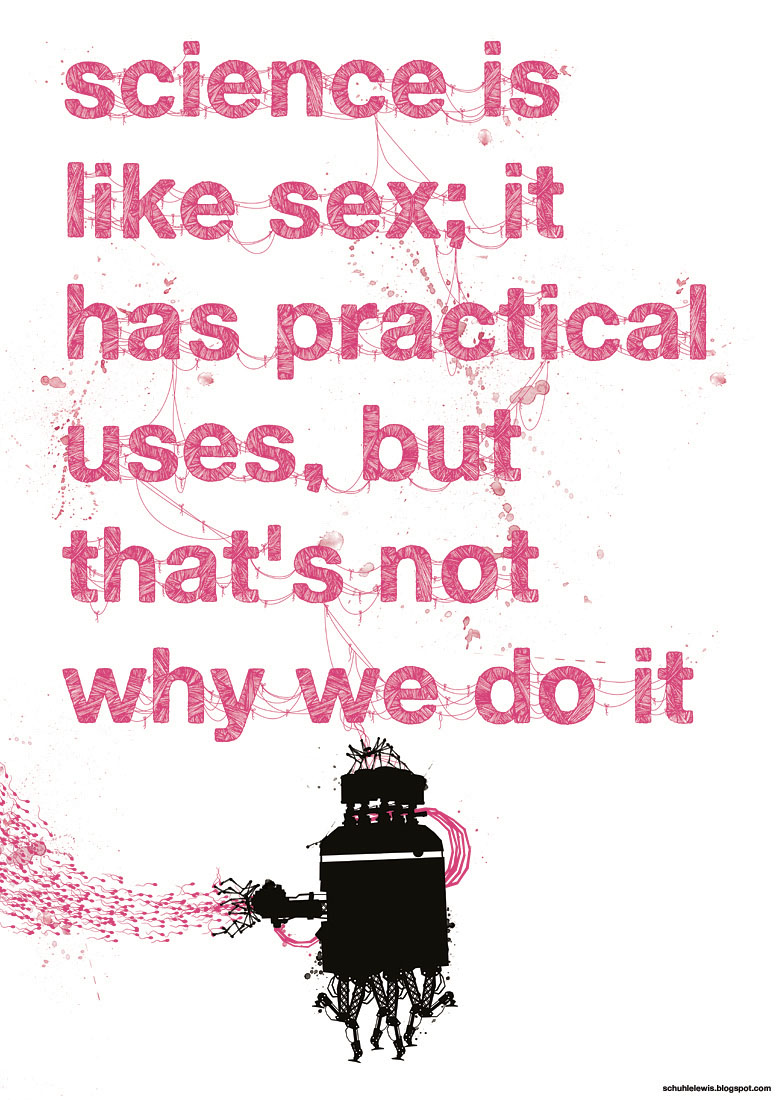 "I like sex." Not a lot of Filipinos can make such a statement in public without feeling a little bit of embarrassment. Not a lot of Filipinos are willing to admit that sex plays a vital role in their personal happiness.
My formative years were spent in a Christian school and, as a child, I was trained to see sex as something dirty, embarrassing and undignified. I transferred to a secular school for High School, but "sex" was still one of the bad words that, upon mention, could result in a trip to the guidance counselor.
In high school, sex was a dirty little secret that many of us were curious about. We would huddle behind the gym and talk about sex, while we tried to smoke our first cigarettes. Some boys would talk about porn, and it was a big deal then to have seen porn, because the Internet has yet to make it accessible. We said "sex" in whispers and low voices, because that's how we thought sex should be discussed – secretly.
It would take some time before I developed a healthier attitude towards sex, an attitude that was free of the embarrassment and shame I associated with it because of how my environment responded to the word. In a conservative, self-proclaimed, Catholic country, not a lot of people are open to sexual discourse. In fact, many people feel that having actual sex is easier than talking about sex. Needless to say, a lot of people are missing out on important information.
Sex like Vegetables
Having sex is like eating vegetables. Vegetables can burn calories, improve our immune system, and lower the risk for many diseases, including cancer. Sex can do all of that too. Furthermore, sex reduces stress and can even help us sleep.
Most people, couples even, underestimate the value of sex within the relationship. In fact, when choosing a mate, it's not even something we mention. None of us would openly admit that, "I'd like to have a partner I'll have fun having lots of sex with." Sexual compatibility is still a severely underrated factor in the success of a marriage.
In fact, some people still think that marrying before sex is a good idea.
I don't think it is a good idea to marry someone you haven't had sex with. In my opinion, sexual compatibility is just as important (if not more important) to the success of a relationship as having similar values or sharing common interests.
Sex All Day, Sex Every Day
In the article, "The Ins and Outs of Sexual Frequency," Dr. Amy Muise explains that frequent sex actually protects people from the negative effects of neuroticism. A neurotic person has a high tendency to experience anxiety and depression. According to studies, this quality has the worst effect on the quality of a romantic relationship. Thankfully, frequent sex buffers against these effects.
Aside from that, Muise explains:
"In addition, both men and women report greater sexual satisfaction and higher levels of overall relationship happiness when they have more sex. But, this goes both ways: satisfied couples have sex more often and frequent sex leads to increases in sexual satisfaction.

One problem with estimates of sexual frequency is that they often only consider the frequency of sexual intercourse. As we discussed previously, many different activities are considered sex (e.g., oral sex, genital touching) and expanding definitions of sex can be beneficial. In a recent study of long-term couples, the frequency of affectionate behaviors such as kissing, cuddling and caressing were also associated with increased sexual satisfaction for both men and women."
Sexual frequency is important, but our notions of "frequency" is varied. Some couples think that having sex twice a week is too much, while others think it isn't enough. Muise explains, "If you're happy with how often you're getting some, then it doesn't really matter what others do."
That's precisely one of the reason's why sexual compatibility is important. We have to be familiar and comfortable with how often our partner desires to have sex.
Talk Dirty to Me
Here's an interesting fact: the sounds we make while having sex could enhance our partner's sexual pleasure. In another study, it was learned that communicating one's sexual preferences during sex is linked to one's own sexual satisfaction.
In the article, "Let's Talk About Sex…During Sex," Dr. Amy Muise explains "that moaning, groaning, and words of encouragement during sex enhance your partner's sexual pleasure."
In the same article, Muise reports that sexual self-disclosure is important to sexual satisfaction. It's important that our partner is aware of what we find pleasurable. For some couples, these discussions happen outside the bedroom. But studies reveal that it's just as important for such sexual communication to happen "in the moment."
Muise explains:
"The researchers found that even a small amount of anxiety can influence the degree to which you communicate pleasure with your partner during sex, and improving these communication skills may have positive results for your sex life."
Pillow Talk
It's not just sexual frequency or the quality of communication during sex that can influence relationship satisfaction. What we say to our partners after sex also matters.
In the article, "Pillow Talk Speaks A Lot About Your Relationship," Jana Lembke discusses how pillow talk is a good indicator of relationship satisfaction. One study predicted that positive disclosures following sex would be associated with greater trust and closeness between partners.
The study revealed that:
The more couples engaged in positive pillow talk, the higher they rated their trust for their partner, their level of closeness, and their general relationship satisfaction.

A woman's orgasm greatly influences her willingness to engage in positive disclosures. The study shows that, with regard to pillow talk, it doesn't matter how a woman's orgasm was achieved (whether through intercourse or another form of stimulation). However, women who didn't orgasm had a tendency to engage in negative pillow talk toward their partner, while women who did orgasm made more positive pillow talk.

Couples who are monogamous and committed engaged in more positive disclosures after sex and reported higher relationship satisfaction after pillow talk.
Sex Before Marriage
In my opinion, there are three things you would want to know about your partner before you marry them:
1. You would want information about a partner's sex drive. This is important because having a partner who wants to have sex as often as you do has an impact on your happiness and relationship satisfaction.
2. You would want to know how willingly your partner communicates, verbally and non-verbally, his or her sexual needs. This is important because your partner's willingness to express his or her sexual appreciation can increase your overall sexual satisfaction.
3. You would want to know whether or not your partner engages in positive disclosures, positive pillow talk, after sex. This is important because positive disclosures done after sex increases a couples level of closeness, trust, and relationship satisfaction.
However, this is information that you'll only have access to after you have sex with him/her.
There is nothing wrong with safe, consensual sex, between adults. There is nothing wrong with valuing sexual compatibility. I think it's time to shed the negative attitudes we developed towards sex because of our indoctrination into various religions. Marrying before sex increases the likelihood that we end up with people we're not sexually compatible with.
Why risk that, when we can simply do a little "research?"
Image Source:
http://i.imgur.com/X4Mmk.jpg