Dear College of Saint Benilde,
In the University Mall, next to my alma mater, DLSU, I once saw a 6-foot fratboy punch a much smaller guy in the face. Immediately after, he ran to his "brothers" excited to show them his hand, red and bleeding from a small wound, because the tooth of the guy he punched grazed his knuckles. He rushed to his brethren and said, "May sinapak ako! May sinapak ako!" Then, everyone got excited and they grouped up, around 8 of them, and they surrounded 3 guys to tell them, "Ano, babalik pa kayo? Babalik pa kayo?"
A fratboy once saw me laugh with his "brother's" ex-girlfriend as I was walking next to her, a classmate of mine, from the smoking area to our class. Later, six people surrounded me around L. Guinto street, and I was randomly accused of "talking shit" about her ex. Whenever I denied it, one of them would slap me across the face and call me a liar, until I said, "Yeah. I was talking shit," at which point I was sucker punched by the ex. Then, they left.
Here's what I want you to know, people join fraternities for two main reasons: they want to satisfy their need to belong, or they don't want to be bullied. Between those reasons, the latter is a more deciding factor.
In my high school, around 3-5 students in each section was a member of the same fraternity. Either you were one of them, or you weren't. My classmates who were bullied by fratboys ended up joining the fraternities that bullied them. Almost overnight, the bullied is suddenly the one doing bullying. To be honest, the only thing that stopped me from joining a fraternity in high school is the fact that I was a member of the Taekwondo varsity team and the soccer club. It would have been impossible for me to train with injured legs. Otherwise, I might have joined.
I have been invited to join fraternities althroughout my academic life – from elementary to college. I've had friends who were fratboys, and friends who have been assaulted, bullied, extorted, sexually assaulted, and intimidated by fratboys.
At the end of the day, regardless of what bullshit excuses fraternities make for why one should join their "brotherhood," fraternities are about violence. The currency of fraternities is violence: violence you are willing to commit (for a brother, a turf, a reputation), violence you are willing to endure (hazing, sexual coercion, institutionalized rape), and violence that you want to avoid (bullying, etc.).
The initiation rites of these organizations is not the only problem with fraternities. Hazing is just a natural element of a culture that functions through violence.
The site insidehazing.com explains that hazing is a rite executed to determine who's "fit" enough to join the group. Furthermore, the site explains that the purpose of joining such a group "is for protection from outsiders; and by joining, one is assuming that the members of the same group will be protective towards one another."
There are many studies that attempt to explain the nature of and logic behind hazing:
It creates cohesiveness within a group – you're definitely going to bond with someone you spent an evening paralyzed from the waist down with. You've gone through the same trauma. You and a "brother" both know what it took for the other to survive the ordeal, etcetera, etcetera.
It's designed as a slippery slope. An initiate's willingness to consent to torture does not happen overnight. It happens over a period of weeks. An initiate's tolerance for abuse gradually increases, in small increments, as he or she is assigned mundane tasks (cleaning, homework) at the beginning, but later escalates to more extreme forms of dehumanization. As mentioned in an article called, "The Psychology of Hazing," "Even when we realize that we may find ourselves in the midst of hazing rituals, we may not step away because giving up at this point may feel like a sunk cost. We've already put in effort that we cannot get back, so isn't it better to keep going than to feel like it was all for nothing?"
Another purpose of hazing is to destroy a person's sense of self-worth through systematic abuse. After suffering through the humiliations you are forced to endure, you start to feel that the only people who can understand you are those who went through the same suffering – those who were spat on, beat, paddled, and sexually assaulted.
Sexual violence is one of the hallmarks of fraternity culture. Stacey Copper and Elizabeth Grauerholz conducted a study called, "Sexual Victimization Among Sorority Women: Exploring the Link Between Sexual Violence and Institutional Practices." In that study they learned that, "24% experienced attempted rape, and 17% were victims of completed rape. Almost half of the rapes occured in a fraternity house, and over half occured either during a fraternity function or was perpetrated by a fraternity member." Even in the Philippines, it's not unusual for sorority members and initiates to be "gifted" to members of a brother fraternity.
When I was in high school, I was warned by a friend, a "brother," not to court a girl, because many "brothers" already had their way with her as part of her initiation. They called it "hirap o sarap," an institutionalized form of sexual abuse where an initiate is given the option to suffer physical injuries or provide sexual favors.
In many cases, these arrangements, these assaults happen in the presence of "sisters" and "brothers." I don't have intimate knowledge about fraternity logic, but I do know that most people consider it wrong to sexually assault your "sister," or to watch your "sister," get sexually assaulted by your "brother."
Arguing for or against violent hazing rituals is pointless. It's a moot point. Even the most naive freshmen know that there's something wrong with being tortured for hours, or being coerced to fuck, and no one thinks that these are pleasant experiences. The question we should be asking is, "Why would anyone willingly endure hours of pain?"
The answer is simple: They are willing to endure a few hours of pain, in the hope that they could avoid years of pain.
Fraternities, despite all the negative consequences they cause young people, provide members with the illusion of safety. They are "supposedly" there to provide a young individual with everything his family, his community, and his school has failed to provide: security and a sense of belonging. The truth is, being accepted by, and being a member of, a group that has a reputation for violence immediately exempts one from being bullied.
Although fraternities have varied mission/vision statements, no one really cares what those are. A young person joins a fraternity because he doesn't want to be beat up by a fraternity, without being able to retaliate. Violence is an issue schools have failed to address for decades.
The institutions that are supposed to protect the student can't do its job properly, so young people are forced to look for alternatives. I mean, what statement did you, the prestigious College of Saint Benilde, release after another death due to hazing?
Well, you offered some very cheesy and useless advice:
"Brotherly Care not Brutal Hazings

and Real Friendships not Ruthless Frats.

Therefore, choose God not Gangs."
Really? That's your solution? Choosing God? When a kid gets his ass kicked over some dumb shit that probably involves women, money, or territory, it's not God who helps him out; it's his gang.
As much as you would like to pretend that your God, being the ultimate bully, will protect your students or retaliate on their behalf, He won't be around when your students are mocked and humiliated by their peers. God won't be around when your students are extorted and intimidated. Where I came from, gangs and fraternities provided confused, suffering, depressed, frustrated, young people the illusion of sanctuary from violence, something that this your invisible God couldn't provide.
God wasn't around when Guillo Servando was killed. No one was around; not his gang, not his school, not CSB's God.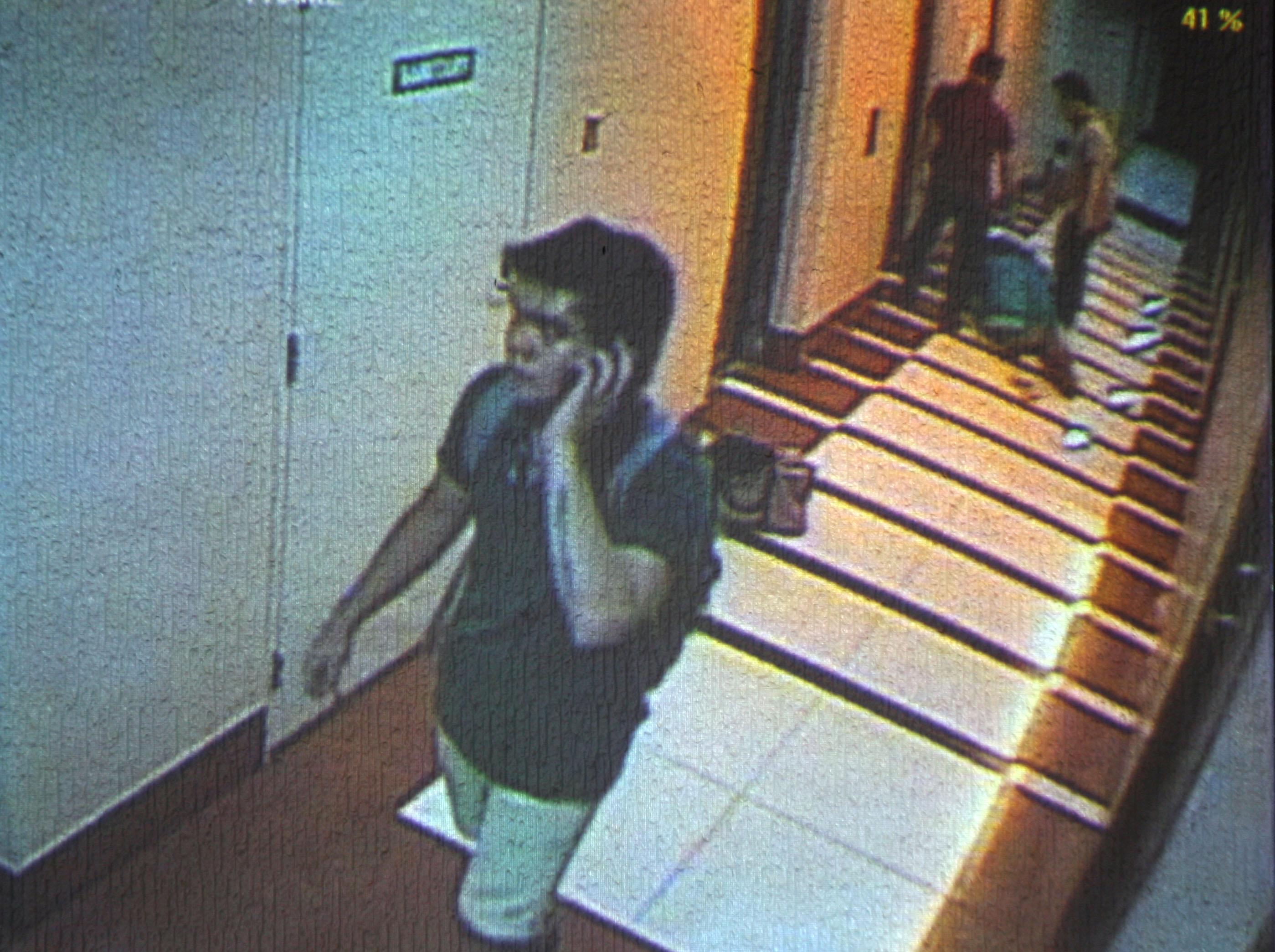 No one warned Guillo Servando about how fraternities used systematic violence to reduce his sense of self-worth and increase his dependence on the organization. No one told Guillo Servando what he could do if he made the mistake of joining a fraternity and wanted to withdraw from his initiation. No one told Guillo Servando that they could help him or protect him from those who threatened him when he wanted to quit. That's your God's job, right? Well, He's not doing it, and neither are you.
There are all of these articles saying the same shit they've been saying for decades: "Hazing is dangerous."
DUH.
Everyone knows that, and you're missing the point. The point is that some kids think that joining a fraternity, with all its brutal initiation rites, is safer than going to school without one. That's what you have to fix. CSB, in all honesty, "your house" does not have the structure to eradicate the institutionalized abuse happening in your own backyard. And the half-assed approach of encouraging students to "choose God" is not going to improve your odds.
*Addendum (July 10, 2014):
My response to some of the comments are found here — "On the Hazing Article: A General Response to Comments"