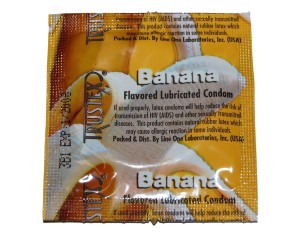 Disclaimer: All characters and events in this post –even those based on real people– are entirely fictional. All prophetic dialogue is impersonated … poorly. The following post contains blasphemy and due to its content it should not be read by anyone.
Bishop 1: The RH Bill will fail, because it promotes contraception. Contraceptives are evil. Everybody knows this.
Bishop 2: Sir, nonbelievers disagree.
1. Atheists
2. Agnostics
3. Deists
B1: But they are godless, baby-eating Satanists. Surely the religious think contraceptives are inherently sinful–
B2: I hate to play devil's advocate here, but most major religions are ok with contraceptives:
4. Jews (particularly the pill)
5. Sunni and Shia Muslims
6. Hindus
7. Taoists
8. Confucianists
9. Buddhists
10. Sikhs
B1: Well, it doesn't matter. Christianity is the one true religion, and all Christians condemn —
B2: Actually, many Christian denominations are ok with contraceptives:
11. Eastern Orthodox Church
12. Anglicanism The Church of England
13. Evangelical Lutheran Church in America
14. United Methodist Church
15. The US Presbyterian Church
16. Mennonites
17. Hutterites
B1: They don't count! Everyone knows the Catholic Church is the true church of Christ, and all Catholics hate —
B2: Not quite:
18. Old Catholic Church
B1: Ok, ok, the Roman Catholic Church.
B2: Sorry, sir, there's
19. Catholics for a Free Choice
20. Canadian Conference of Catholic Bishops
B1: But all these are foreign faiths! We're in the Philippines, the largest Roman Catholic nation in Asia! And surely Filipino Roman Catholics —
B2: That's true sir, but many Filipinos are not Roman Catholic. Aside from the belief systems above, Filipinos belong to other religions who are OK with contraceptives:
21. Iglesia Ni Cristo
22. Jesus is Lord Movement
Members of the National Council of Churches in the Philippines, including
23. Apostolic Catholic Church
24. Convention of Philippine Baptist Churches
25. Episcopal Church in the Philippines
26. Iglesia Evangelica Metodista En Las Islas Filipinas
27. Iglesia Filipina Independiente
28. Iglesia Unida Ekyumenical
29. Lutheran Church in the Philippines
30. The Salvation Army
31. The United Methodist Church in the Philippines
32. United Church of Christ in the Philippines
B1: They're minorities! Like I was saying, majority of Filipino Roman Catholics —
B2: My sincerest apologies sir, but survey says:
33. 68% of SWS survey respondents favor contraceptive use
B1: Holy Shit.
B2: I'm so sorry sir. In this issue, not only are we the minority belief system, we are the minority, period. And even fewer of us anti-contraceptive Filipino Roman Catholics would like to impose our views on others.
B1: This is hopeless. We need discernment. Let us pray about this: Lord, please show us the way to remove this evil from our country.
B2: Amen.
Later…
Bishop to campaign vs. pro-RH bill candidates
Church doubles efforts to get more lawmakers vs RH bill
Bishop to lawmakers: Reject RH bill or resign
To be continued…