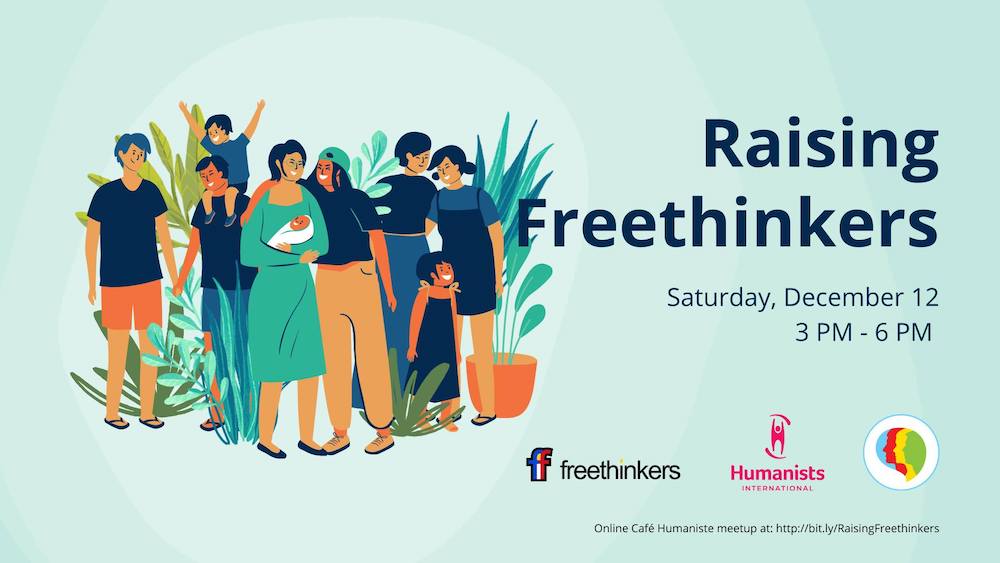 Café Humaniste: Raising Freethinkers
3pm (Manila Time) – Saturday
12 December 2020
ZOOM
RSVP on Facebook
Join us for a discussion about the joys and challenges of raising children into freethinkers, especially in a world of pandemic and political uncertainty.
We'll also discuss
the ethics of planning to have kids
what parents now wish they knew then
those who've chosen to go child-free
regular topics, such as the news round and the raunchy topic of the week
This Café Humaniste is supported by Humanists International http://humanists.international/
Newbies are welcome, and admission to the meetup is free.
There is no required age, religion, philosophy, or IQ level.
Discussions are informal yet intelligent (most of the time).
Early birds get to play board/video/party games with the group.
Some of us are shy. Some of us just like to sit in and listen. Some of us participate in the conversations with enthusiasm. That's all okay! We're just happy to have you in the meetup.
The meetup is 100% online for everyone's safety (most places are still under quarantine). The meeting software is Zoom. If you're not familiar with Zoom, here's a handy tutorial on how to participate in a Zoom meeting. You'll need a computer or a mobile device and internet access to join.