Senator Tito Sotto responded to allegations of plagiarism by denying them on national TV. In case comparing his speech with the blog post isn't enough, the blogger herself, Sarah Pope, has confirmed that she was indeed plagiarized. And as it turns out, she might not be the only victim of Sotto's plagiarism: some count at least 3 other plagiarized bloggers.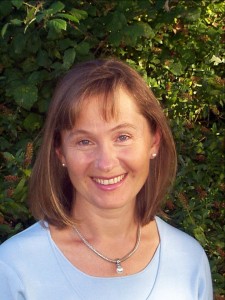 Let's humor Tito Sotto and entertain the possibility that his excuse is valid — that he wasn't quoting the blogger, he was quoting the blogger's source: Dr. Natasha Campbell-McBride. But was citing Dr. Natasha a good move?
I don't think so. As far as Sotto's credibility goes, citing Dr. Natasha was even worse than plagiarizing Pope. Because Dr. Natasha is a quack. She is most known for inventing the idea that autism — and many other symptoms and diseases — is caused by bacteria in our gut, a condition she calls "Gut and Psychology Syndrome" or GAPS — because "gut bacteria" just doesn't sound as scientific.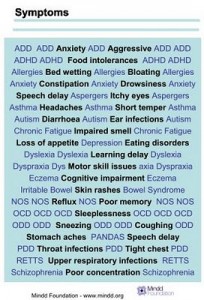 And what causes gut bacteria? According to Dr. Natasha, children who aren't breastfed get gut bacteria. Sure, breastfeeding has benefits, and even real doctors prescribe it. But they don't scare people with invented consequences, especially not without any real evidence. And by evidence, I mean the results of proper clinical trials. Does Dr. Natasha have such evidence? No. All she has are testimonials.
And when you replace the objectivity of Science with the subjectivity of anecdotal evidence, anything goes. Without the need to adhere to the rigors of Science, Dr. Natasha can confidently claim that like vaccinations, oral contraceptives cause gut bacteria, something Sotto now believes to be the cause of his son's death.
Dr. Natasha's disrespect for scientific procedures translates to a distrust of mainstream medicine — a distrust Sotto seems to share, both of them claiming that the pharmaceutical industry only cares about making money. And what alternative does she prescribe? She sells plenty of them in her online store, where anyone can purchase books, DVDs, probiotics, supplements, kitchen equipment, and garden hose filters, all based on the principles of the GAPS diet — an alternative solution that I think Sotto should promote.
Because if he believes Dr. Natasha, he should recommend these products to other alleged victims of vaccination and oral contraception. After all, these are the same products that could've saved his son. Unless, of course, he doesn't buy this bullshit and he's just trying to grasp at any scientific sounding nonsense to further delay voting on the RH bill.
Further reading:
http://scienceblogs.com/insolence/2011/08/01/gaps-in-a-doctors-reasoning-about-vaccines/
http://thesecondsight.blogspot.com/2010/10/self-reinforcing-circle-of-improbably.html