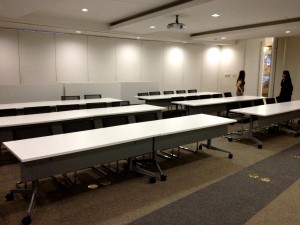 Spend April Fools' Day wisely! Attend the third Filipino Freethinkers forum!
What: FF Forum 3: Reason, Science, and Secularism
When: April 1, 2012 (a Sunday), from 1:30 – 6:30pm
Where: Tech Portal Conference rooms A & B of UP-AyalaLand TechnoHub in Commonwealth Avenue (directions here)
Join us as we celebrate our journey with the following activities:
3 years of FF
Through talks and discussions, videos and presentations, we share the story of FF's first three years, remembering how we fought for the causes we believe in:
RH Bill
LGBT Rights
Freedom of Speech
Freedom of Religion
Secularism
State of Freethought Address
We tell you what we think of the current state of reason, science, and secularism in our country, and invite people — through official membership and recruitment — to join us in our cause.
Freethought Awards Ceremony
We give out the first annual Freethought Awards to those individuals and groups in the Philippines who champion the ideals of freethought (and those who don't):
Reason Award
Science Award
Secularism Award
Bigotry Award
More information about the event will be posted in the coming days. The venue can hold 200, but only fifty slots are left, so if you wish to reserve one, please do so soon using the form below. Be sure to answer the question at the end of the form to let us know that you're a freethinker who's serious about attending the event.