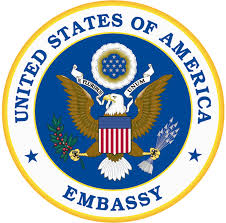 There is something raising the moral highbrow of Fr. Melvin Castro, executive director of CBCP's Family and Life Commission.
The United States now issues same-sex fiancé visas.  This is the consequence of the landmark 2013 US Supreme Court ruling rendering unconstitutional the section in the Defense of Marriage of Act defining marriage as a union between one man and one woman.  There is nothing new with same-sex fiancé visas being issued by foreign embassies in the Philippines. Prior to the US, a number of countries have already been doing so: Australia, Belgium, Brazil ,Canada, Denmark, Finland, Germany, Iceland, Israel, Netherlands, New Zealand, Norway, Portugal, South Africa, Spain, Sweden, Switzerland, United Kingdom, and even the Pope's homeland – Argentina.
On December 6, the US Embassy Manila issued its first same-sex fiancé visa. Days later, in an interview by GMA 7 News-To-Go, Fr. Castro said that, "Dapat igalang nila ang batas ng ibang bansa. Tulad sa Pilipinas, hindi naman legal ang same-sex union so dapat irespeto nila 'yun. (The United States should respect the law of other countries.  Here in the Philippines, same-sex union is not legal. They should respect it)." This is all form and no substance.
First of all, being in a same-sex relationship is not illegal in the Philippines. Surprisingly, despite being a predominantly Catholic country, we never had an anti-sodomy law, the law usually used to prosecute homosexuals. There was, however, a proposal to criminalize same-sex relationships. It was introduced in 2009 by the former Manila Representative Bienvenido Abante, who was also serving as the Vice Chair of the Committee on Human Rights. The bill sought to criminalize different acts: failing to declare one's "true" sex or gender when applying for a marriage license; issuing marriage licenses to same-sex couples; solemnizing same-sex marriages; and cohabiting with someone of the same-sex as if you are  a married couple. The proposed penalties for them include imprisonment of at least six years and fine of at least 50,000 pesos. Luckily, Philippine Congress had better things to do.  There was really no need to introduce this bill because same-sex marriages, even those conducted in a foreign country, are not yet legally recognized in the Philippines.
Second, by simply granting same-sex fiancé visas, the US is not violating any law in the Philippines. The Philippines has no authority over the visa policies of other states.
Third, issuing this visa is not a sign of disrespect to the marriage law of the Philippines. The visa does not change the marriage law of the Philippines; it remains the same. However, the way the Philippines legally define marriage cannot be forced to other sovereign states, just as much as these states cannot impose theirs on us. Their definition may influence us to redefine marriage by legislating a new law but other states (nor the CBCP!) cannot do the legislating for us.
Fourth, the US is not compelling the Philippines to legally recognize same-sex partnerships. Nor the US visa policy compels the Philippines to adopt the same visa policy. The Philippines is a democracy. Its laws, including marriage laws, have to go through its own lengthy legislative procedure in order to become law. We may copy laws of other countries, but we cannot have them as law if Congress has not passed them as our own.
And fifth, a visa is not a marriage contract. Even if a same-sex couple marries in the US or any other countries where such partnership is legally recognized, the Philippines has no obligation to legally recognize them in its own jurisdiction, unless it passes a law.
CBCP should constantly remind itself that their prescriptions of how people should live their lives are not automatically the laws of the Philippines nor of other countries, which after all still relies on democratic and not on Catholic theocratic procedures to enact laws.