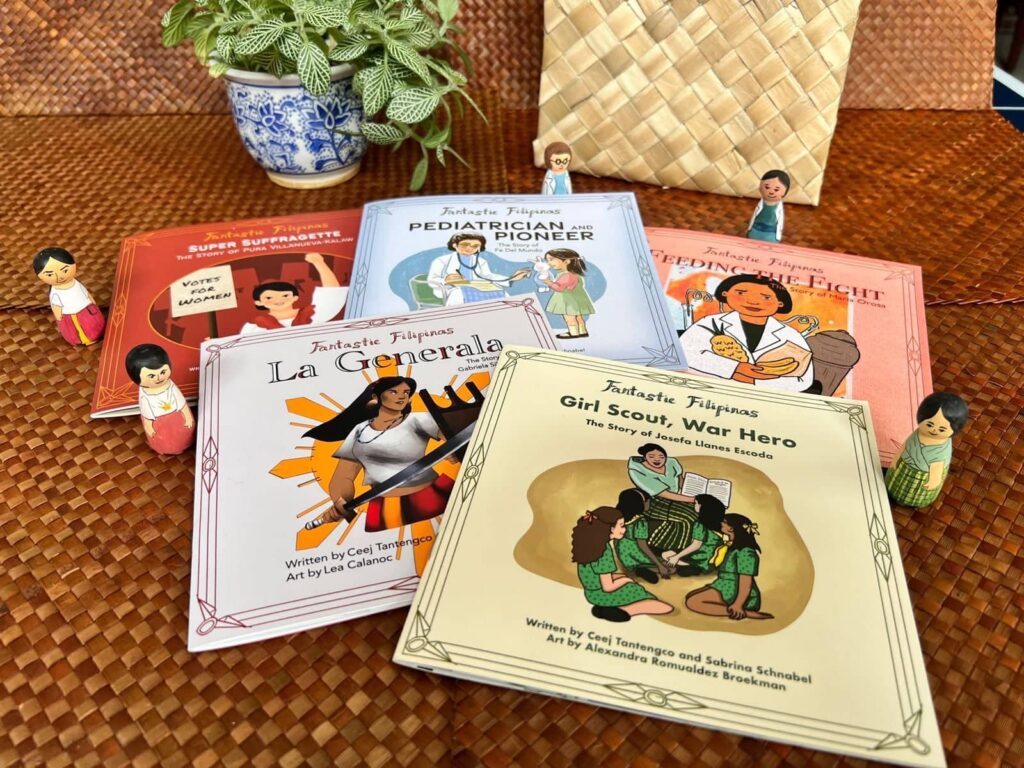 When I was a child, I had books about great women. They were queens and leaders and glittering examples of what I could be when I grew up. But they were also Western for the most part. I grew up with Eleanor Roosevelt, Elizabeth I, and Marie Curie. They were good role models but they left a void in my identity. There weren't really books about Filipinas that I could learn from. The team behind Fantastic Filipinas – a series of books about Filipina heroes – set out to change that.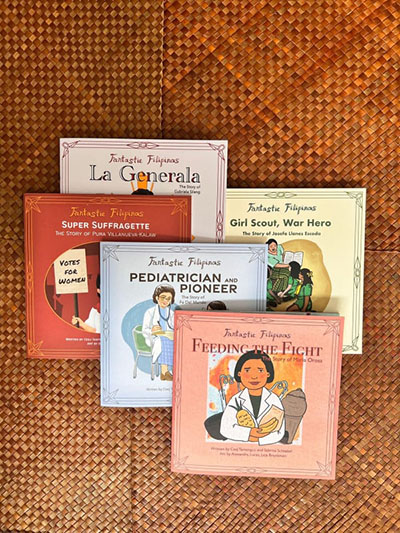 The story of Fantastic Filipinas starts with a podcast: What's AP: Araling Panlipunan Rebooted. Last year, my podcast partner Ceej Tantengco and I created mini-episodes featuring women we thought were getting sidelined by history. We wanted to put these Filipinas front and center in the narrative and make them the star of their own stories rather than demote them to supporting characters in someone else's. We chose five women. We thought each said something important about Filipino history. 
Gabriela Silang was chosen because while we know about "la generala," most of us don't know her story. She is relegated by history books to being the wife of Diego, but she was so much more than that. She was valiant, persuasive, and revolutionary at a time when a woman was only expected to be a wife and a widow. 
Pura Villanueva-Kalaw was instrumental in getting women the vote in the Philippines. She's known for being one of the first Filipina beauty queens, starting a legacy that goes all the way to today. She used her platform and celebrity to advocate for women's suffrage for decades.
Josefa Llanes-Escoda is unique in that she's everywhere. Her face is on our money, but very few people could tell me more about her. She was a war hero, a community organizer, and a spy – and she paid for it with her life. With her story, we wanted to highlight that history is made not only by the soldiers who fight in wars, but also by lots of other people behind the scenes.
Maria Orosa invented banana ketchup and also made huge contributions to the war effort. But she did so in a way we rarely think about. She revolutionized rations by inventing recipes that made the most of meagre resources. In war, we tend to think it's the people who fight that predict the outcome. But a lot of the time, it's the supplies that make all the difference.
Fe Del Mundo was a woman of many firsts. She was the first Filipina to attend Harvard Medical School, back before they even officially accepted women. But one of the most important things to learn about Fe is that she was always her own person; she never bowed to pressure to marry and have children. She wanted to help all children, and she did until her 90s.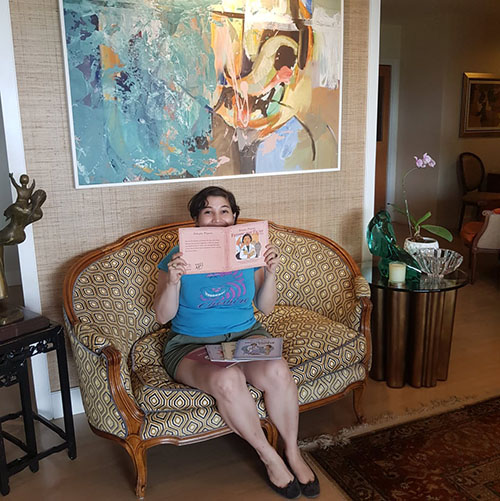 A few months after the podcasts came out, an opportunity came up to make them into children's books. Ceej and I were delighted. We both believed these stories needed to be introduced to kids earlier; Kado Publishing, which is run by a Filipina, my best friend Alex Romualdez, agreed with us. We put our heads together to make this project: Five Fantastic Filipinas to show off to the world.
We wanted to tell Filipina-centric stories for everyone – not just Filipinas. We don't want these stories to stay only with Filipino audiences or even only with female audiences. We made these books to show that women are role models in the Philippines and that we honor their contributions. We especially want boys and people all over the world to read them because we believe that these stories can be universally enjoyed.
The whole team worked their hardest to bring these stories to life and we're incredibly lucky to have partnered up with such wonderful artists. We're releasing them on Women's Day to celebrate the contribution of all women to history, especially those we know little about. We made these books because we wanted to see them on our shelves. They are the books that I had looked for as a child, that I didn't know I wanted. I hope you enjoy them.