I would like to share a thought-provoking letter by Mr. Poch Suzara, author of the atheist-oriented blog Thoughts To Provoke Your Thoughts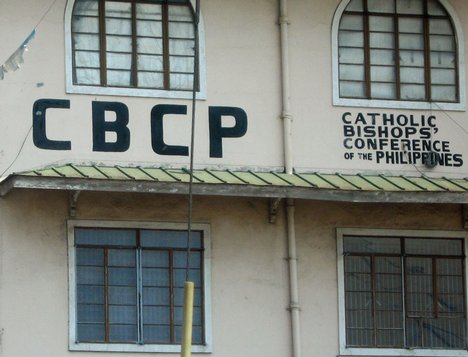 , addressing the absurdities of CBCP and the gullibility of Filipinos when comes to religion.
———————————————————————————-
Open Letter to the CBCP
My Dear Catholic Bishops,
I should wish to share with you words from a psychiatrist M. Scott Peck, author of THE ROAD LESS TRAVEL. It is a bit about psychiatry at its best on top of Christianity at its worst:
"The learning of something new requires a giving up of the old self and a death of outworn knowledge. To develop a broader vision we must be willing to forsake, to kill, our narrower vision. In the short run it is more comfortable not to do this – to stay where we are, to keep using the same microcosmic map, to avoid suffering the death of cherished notions. The road to spiritual growth, however, lies in the opposite direction. We begin by distrusting what we already believe, by actively seeking the threatening and the unfamiliar, by deliberately challenging the validity of what we have previously been taught and hold dear. The path to holiness lies through questioning EVERYTHING."
Well, in our sick society today, if we question the evils of corruption, we find that corruption is not a political or a legal or a medical issue. Corruption is a moral issue. During these past centuries under Christian authority, hasn't it been your sole responsibility to shepherd the flock, to be in charge of the teachings of moral values? Especially to establish self-respect and human dignity as the foundation of a healthy and a sane society? Why is it that after 400 years of Christianity solidly established in this country, tens of millions of Filipinos in this 21st century continue to experience interior emptiness, still thirsting for some form of spirituality? No doubt, we still have deep faith in the holy Trinity known as the "Father," "Son," and "Holy Spirit," but in our race to achieve a higher standard of living as a people, and to accomplish a higher standard of thinking as a nation – where is the Holy Trinity on our side as our "Creator," "Redeemer," and the "Sustainer?"
For my part, as a humanist, I embrace morality as one of the greatest of human values. Not, however, superstitious morality. I do not do good because there is a greater power out there who will reward me for my goodness after death. On the contrary, I do good precisely because of what's higher and greater than me, namely, – my family, my country, and indeed, this planet earth as the home of humanity.
I duly recognize that there is little difference between the goals of the Christians and the humanists. We both value helping others. But as a humanist I am drawn to this goal out of unselfish love and empathy – which arises from education in rationality. As a humanist my goal in life is to try and spread the virtues of felicity via intellectual growth and maturity. Indeed, to keep ignited the torch of enlightenment. To see things now as they will seem forever, – "in the light of eternity."
The Christian, however, is driven to it out of fear for his own eternal welfare. For the Christian, helping others is not an end in itself, but only a means of saving himself from damnation.
As a humanist I realize that I could be mistaken about what is best for my fellow-Filipinos; so I am willing to listen to criticism. I am willing to have my ideas torn apart and will listen to the power of reason.
The Christian, however, cannot admit that his ideas of right and wrong might be mistaken, because to doubt would imperil his immortal soul. He must have faith in Christian doctrines – out of fear of eternal torture if he does not. He must be anti-intellectual in order to maintain his faith – out of fear of torture if he does not. And he must never doubt that his action is correct – again out of fear of torture if he does not.
What is happening to us, I ask? Why is it that we Filipinos do not, and cannot as yet enjoy social unity, moral sanity, and political maturity in our own country? We only continue to be a people of childish followers; hardly a nation of intelligent thinkers as leaders. Why is it that in this day and age, under your moral guidance and inspiration, we Filipinos only continue to believe that human life is but a defect, and that we must only live our lives seeking not reconstruction, but only obliteration!
My dear bishops, as citizens of our country, isn't it time for you to take a deeper look at our spiritually poor and morally bankrupt nation – the Philippines – the only Christian country in Asia since 400 years ago? No doubt, Christianity has been a great success. But what has been a greater success, however, is the Filipino way of life. We are still faithful to a higher power out there, but paying for it at a expensive price down here: the horrors of spiritual corruption, moral degradation, economic stagnation, political delusion, educational deception, not to mention the lack of national health, hygiene, and sanitation in our country everywhere!
In the final analysis, I say it again: it is time for us Filipinos to stop fooling around with our silly "free will" for the sake of heavenly salvation. We should, instead, begin to believe and have faith in our intelligent "good will," especially for one another for the sake of Philippine civilization?
Yours sincerely,
Poch Suzara, Phsdo