Location: Holly's Coffee, One Archer's Place, Taft Avenue (Google map)
Date: Sunday, January 22, 2012
Time: 2:30pm – 5:30pm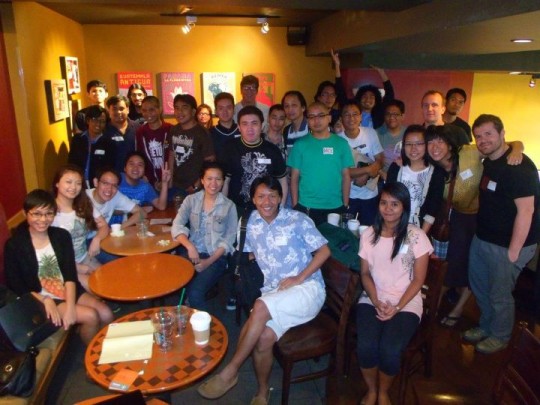 Hi folks! We're heading to Taft this meetup! We'd like to invite people from around the area to come and join us, especially the students!
Discussion Topics:
– SOPA/PIPA Blackout (Wikipedia, Reddit, and other sites go down on January 18 in protest)
-Patronizing slave labor
-Department of Tourism "More Fun in the Philippines" Campaign
After the meetup we go for dinner and beer drinking at Sherwood (roughly across the street). If you're not a meetup regular and can't make it for the meetup but would like to go for the post meetup, please indicate on a post in the wall or comment so we can contact you.
Got questions about the meetup? Contact us at 0927 323 3532
* Newbies are welcome.
* Look for the FF sign (or the group of smart, sexy people).
* There is no required age, religion, philosophy, or IQ level.
* Discussions are informal yet intelligent (most of the time).
* You don't have to talk; you can just sit in and listen.
* You don't have to buy anything from Holly's.