Some bishops of the CBCP have been caught in a bribery scandal involving Pajeros, the PCSO and Gloria Arroyo's administration.
The CBCP, staunch defenders of Roman Catholic morals that they are (that's been their rhetoric in the reproductive health, divorce  and same sex marriage debates) have responded and oh boy… One would think that the moral thing to do when caught taking bribes would be to at the very least apologize and take action on the sinning bishops. Clean your houses bishops, it will be good for you.
But that's not the first thing that they did.
Instead they petulantly whine, "but the other churches are doing it too!". Oh persecution complex, you make everything so much more worse:
A ranking Catholic archbishop has challenged the Philippine Charity Sweepstakes Office (PCSO) to identify other religious groups who received financial aid from the agency.

"If there's malice in those donations to Catholic bishops, the PCSO must also identify all the other recipients from other Churches," Davao Archbishop Fernando Capalla said.
While an ex-president of the CBCP implicitly admits to the bribery allegations, the first reaction of current CBCP president Nereo Odchimar was to call the PCSO irresponsible and challenge them to name names.
The president of the Catholic Bishops' Conference of the Philippines (CBCP), Tandag, Surigao del Sur Bishop Nereo Odchimar, said last Friday he was not discounting the possibility that the issue that some prelates accepted vehicles from PCSO was somehow linked to moves aimed at discrediting the Catholic Church.

…

"They (PCSO) should be accurate because names are being destroyed. It would rather be irresponsible to be implicating names. They were just made suspects," he said.
So the PCSO did. Well that shut him up. For now the CBCP are making noise about taking some sort of action. Or at least sitting around and talking about it anyway.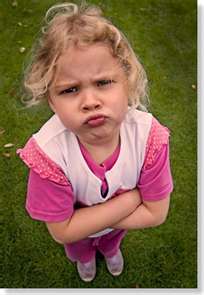 This kind of behavior, that of whining that other churches are doing bad things too and then sitting around on their derrieres taking the minimal action is not a foreign concept to the Roman Catholic hierarchy. This kind of thinking goes all the way up to the Vatican. In 2009, this is what the Vatican said to the UN Human Rights Council about the child abuse cases:
The Vatican has lashed out at criticism over its handling of its paedophilia crisis by saying the Catholic church was "busy cleaning its own house" and that the problems with clerical sex abuse in other churches were as big, if not bigger.

…

[Archbishop Silvano Tomasi, the Vatican's permanent observer to the UN,] quoted statistics from the Christian Science Monitor newspaper to show that most US churches being hit by child sex abuse allegations were Protestant and that sexual abuse within Jewish communities was common.
Given the history of how the Roman Catholic church has handled sex abuse within its priesthood, one wonders how long it will take the CBCP to act on these bribery allegations and whether any meaningful justice will be served. It has taken the Vatican decades to sort out any sensible guidelines for handling child abuse and even then, the victims say these guidelines are not enough.
Bishops, where is this moral ascendancy that you talk about so much? How the CBCP handles these bribery allegations will reveal much of their morals but when the hierarchy's response to Bacani being accused of sexual harassment is to have him go off to America for a vacation, you really have to wonder what kind of morality they are operating with.
If the CBCP can't clean house on bribery, what more (or less) will they do for actual victims of rape from priests?