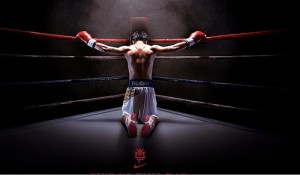 Perhaps only the most fundamental of theists actually believe that it was Manny's prayers that got him to win fight after fight from one weight division to another. The moderate theists, on the other hand, probably believe that prayer has at least some bearing on his game, complimenting his hard work and preparation, so if he ever should come face to face with an equally skilled fighter, prayer would tip the balance to his favor.
Now what if the opponent – as well as his mother and millions of fans – prays just as hard as Manny, Aling Dionisia, and the millions of Filipinos who support Pacman? What would God do? Would God just sit back and enjoy watching one hell of a fight?
A friend recently expressed his joy that his relatively new business has finally taken off. He of course acknowledged the role of prayer and divine blessing, but I just let it go. I did not bother to ask him if he didn't think it could be because of the fact that he is a hardworking, talented and conscientious businessman that the odds are on his favor.
For as long as believers live by the words Nasa tao ang gawa, nasa Diyos ang awa – roughly God helps those who help themselves – I guess it really doesn't matter whether God intervenes or not because the pertinent part for man is the gawa or work.
Which leaves one to wonder, what's the difference between living your life on the assumption that God exists and living it on the assumption that God doesn't exist if you're going to have to work your ass off either way? I guess the difference is, believing in God boosts one's confidence, which should have been a good thing except that it's probably baseless; it's one thing for a boxer to be confident because of the amount and quality of training he endured or for a businessman to be able to act decisively after years of experience – than for either of them to be cocksure because God is watching over and doing them divine favors.
Well I am confident that Pacquiao, despite his deep religious faith, has taken his training as if it's the only thing that dictates the outcome of a match. I couldn't care less about whoever he gives credit to after the fight. But if he ever gets beaten by Antonio Margarito on Sunday, I'm sure it must be God's will.