Another in the better-late-than-never series, FilipinoFreethinkers.org
won the Filipino Blog of the Week Award (week 152) from the Composed Gentleman.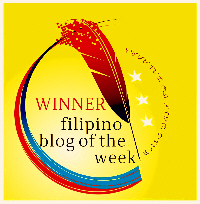 To our loyal readers (both of you), sorry for not updating as often. We're working on ways to get more content to you soon. And thanks to the Composed Gentleman and to all those who voted for us!