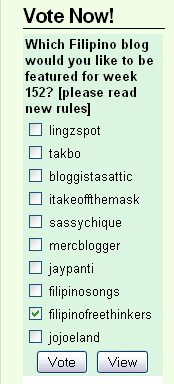 I'm not really sure how this happened, but FilipinoFreethinkers.Org has been nominated for a Filipino Blog of the Week Award!
So if you'd like our website to win and be featured on the award's 152nd week, please vote for us at Composed Gentleman's website.
Just tick our checkbox on their poll widget on the right sidebar (see pic on the right) and click Vote.
Thanks for your support, and remember, vote wisely!