Location: Kuppa Roastery and Cafe, Commerce Center, 4th Avenue corner 31st Street, Bonifacio Global City, Taguig City (Google map)
Date: Saturday, September 1, 2012
Time: 2:00pm – 6:00pm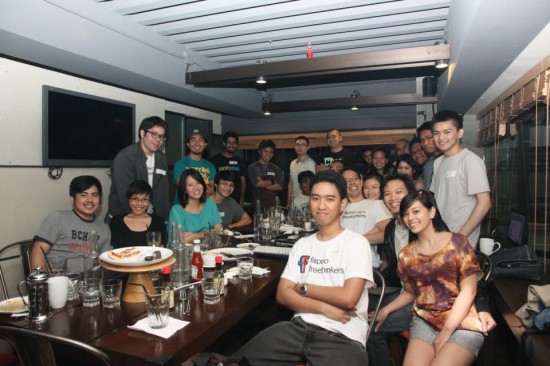 Discussion Topics
* Ebay bans bunk
* Atheism+
* Is OPM Dead?
* Political Sex Strikes
Commuting directions:
Take a bus or MRT to Ayala avenue MRT station, walk to the Fort bus terminal on the north bound side of EDSA. Take the Fort bus on the west route to the Net Cube bus stop and walk in the direction of the HSBC building to the Commerce Center building.
After the meetup we usually go for dinner and drinks somewhere nearby. If you're not a meetup regular and can't make it for the meetup but would like to go for the post meetup, please indicate on a post in the wall or comment so we can contact you.
Got questions about the meetup? Contact us at 0927 323 3532
* Newbies are welcome.
* Look for the FF sign (or the group of smart, sexy people).
* There is no required age, religion, philosophy, or IQ level.
* Discussions are informal yet intelligent (most of the time).
* You don't have to talk; you can just sit in and listen.
* Please abide by the code of conduct.
Photograph by Patrick Charles Rigonan