It's been almost a week since millions of Filipinos celebrated the day of the dead, a good enough time as any to think about what you want done with your body when you've expired. I, for one, am reading up on organ donation in the Philippines. Besides being worm food, this seems to be the nearest thing to life after death.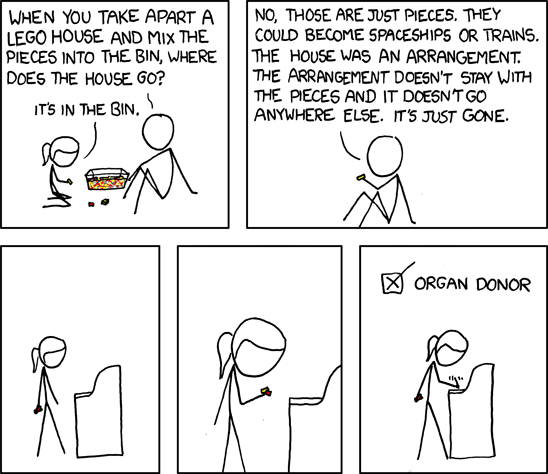 credit: XKCD.com
Registering for organ donation is actually easier than I thought; there's only one thing you really need to do:
Tell your family.
If you're married tell your wife, if you're single tell your parents. Whether or not you've signed a donor card, your family will still have the last say on what happens to your body when you expire.
But a donor card does sound cool, so I've contacted the National Kidney and Transplant Institute and asked about whether we can make donor cards of our own. I haven't gotten a reply yet, but an FF Organ Donor card doesn't sound like such a bad idea.