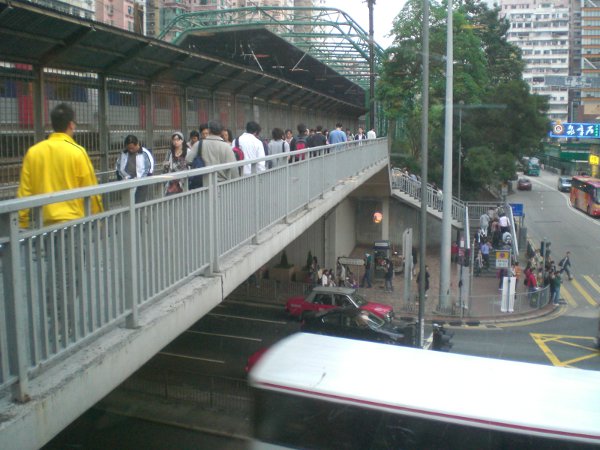 Of around 3.37 M pregnancies that occurred in 2008, 17% led to induced abortions and 14% to unwanted births—more than a million pregnancies that women did not want. Some 92% of these occurred while using no method of family planning, or relying on a traditional one like the withdrawal or rhythm.
The fist half of this article likened maternal risks to similar risks when crossing busy streets. Risk reduction can be done two ways. One, make the process safer. Two, avoid it whenever possible.
Family planning (FP) is the second way. Using artificial or natural methods, it is a means to avoid unintended pregnancies. Using the road crossing analogy, effective FP methods are like overpass walkways that government builds to keep people away from harm. In turn, people need to learn and choose to use them to be of any good.
Relative Risks
An overpass is safer for most people, but is not risk-free. Nothing in life is. The overpass stairs may be slippery. Snatchers may declare the site as their emerging market. Civil engineers may have been sloppy. An earthquake, lightning or bullet from a cop's warning shot may just strike while you're in the middle of it. You simply compare all these with the risk of matching your footwork with running vehicles.
The same weighing of risks and benefits apply to all FP methods. For example, users of combined pills do have an increased risk of venous thromboembolism (VTE), a blood clot in veins deep inside the body that is 1–2% fatal. Anti-RH folks have often used this to scare people. What they fail to mention is that drug regulatory agencies have concluded that the increase in absolute risk is small, and that pregnancy confers higher risks of getting VTE than pill use:
Condition
Risk of VTE
Not using pills, not pregnant
5–10 cases per 100 000 women-years
Using the most common pill
(low-dose ethinylestradiol + levonorgestrel)
20 cases per 100 000 women-years of use
Pregnant
60 cases per 100 000 pregnancies
Contraindications
Using an overpass is also not safe for everyone. Someone on wheelchairs who will try the atrociously steep ramp at the Quezon Avenue-EDSA overpass will probably careen down and break more bones. Urging someone with fear of heights or an asthmatic attack to climb up is courting trouble. Other more sensible methods should simply be made available.
For FP methods and all other medicines, the user may have a condition which makes the drug or procedure riskier than usual. If the risks outweigh the benefits, the medicine is contraindicated, meaning not recommended for use. Since people have unique genetics, medical histories and current conditions, the decision can only be done on a case to case basis.
For example, natural family planning (NFP) is effective for motivated couples. If one or both do not want to use it, the method is contraindicated. The risk of pregnancy would be too high. If the husband is violently uncooperative, the woman gets no benefit at all while risking a whole range of harm. Using the same principles, combined pills are not prescribed to women with pre-existing hypertension because of increased risk of heart attack and stroke; or to women with pre-existing breast cancer because both natural and synthetic estrogens stimulate the proliferation of breast cells.
Policy Choices
"An ounce of prevention is worth a pound of cure" is something we learn in elementary school. When anti-RH folks profess to support safety through maternal care services and in the same breath denigrate the value of family planning, I yearn for the simple lessons of our grade school teachers. The anti-RH position is akin to banning overpass walkways, insisting that people rely on the natural ebb and flow of traffic to safely cross streets, and allaying their fears by saying there will be more hospitals to save and mend broken bodies.
The RH bill's safe motherhood proposal is simple. Women who are pregnant by choice or circumstance should get the standard care that has made maternal deaths a rarity in many parts of the world. Women who do not want more children or want to postpone the next pregnancy should get the family planning method of their choice to avoid maternal risks altogether.
Make the process safer. Avoid risks whenever possible. Both are needed, both should be done.