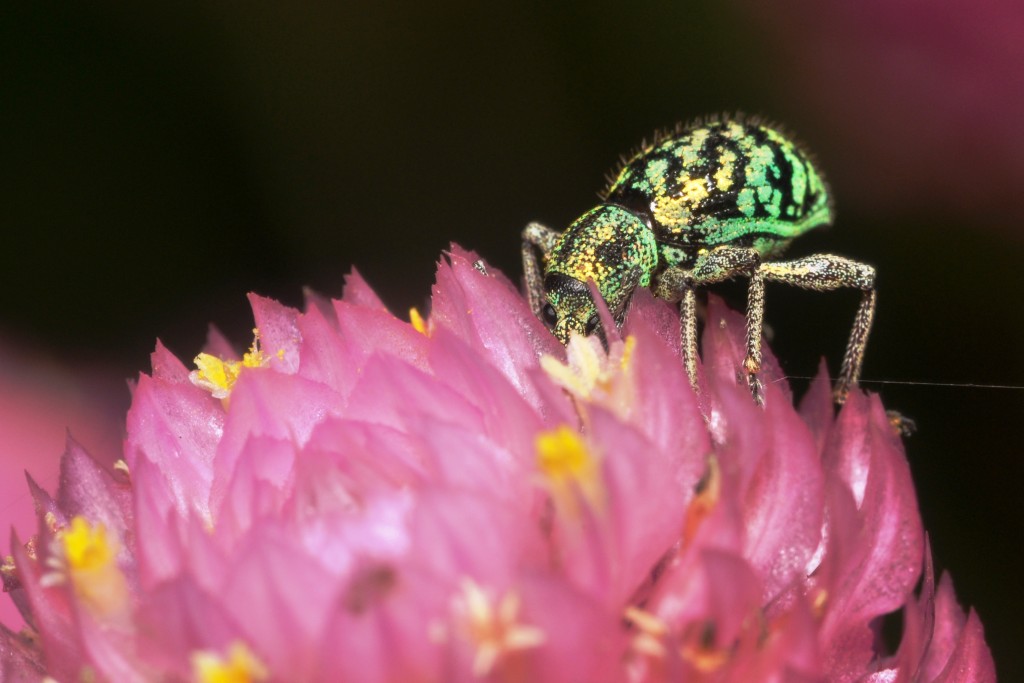 I've been dabbling in macro photography recently and it's like having a new set of super eyes, one that allows you to appreciate the beauty of flowers and insects by seeing their vibrant colors and intricate eye patterns, like the weevil above and the fly below.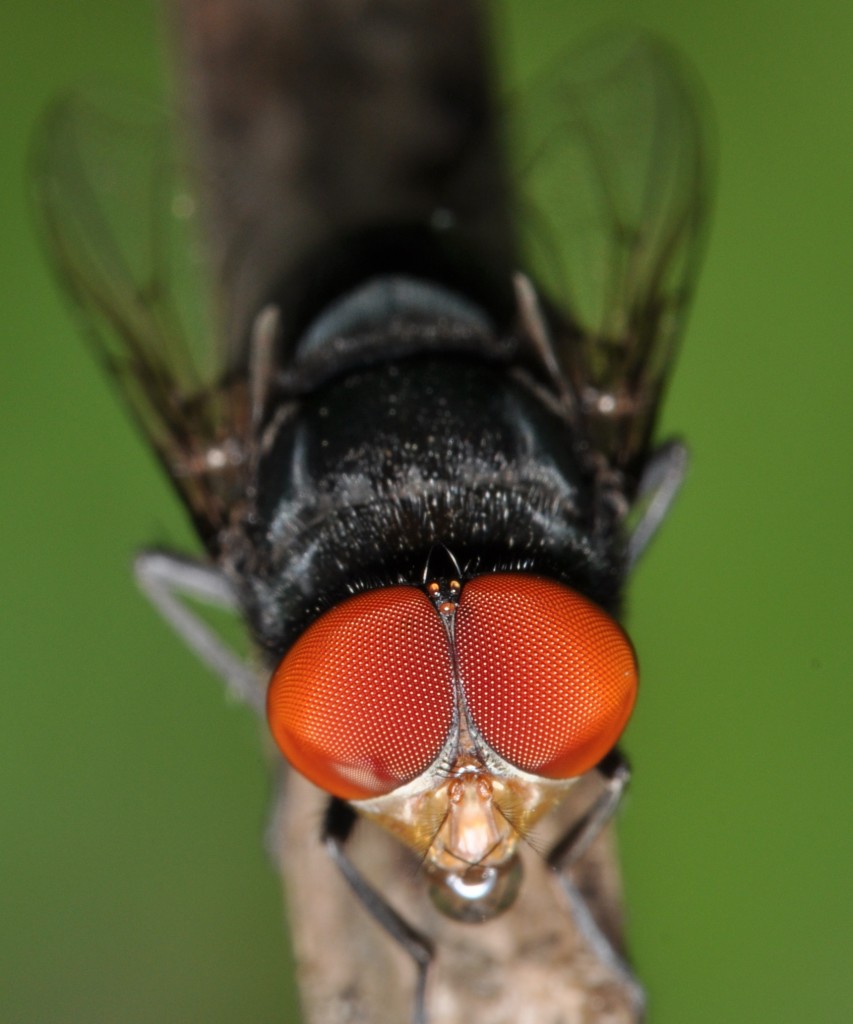 Such beauty compels some people to conclude that there must be an Intelligent Designer, a Loving Creator who creates and sustains life. However, naturalists argue that it is the sun which is the ultimate sustainer of all life on earth. The sun makes the plants grow, and certain animals feed on them, like this bee sucking nectar from a flower.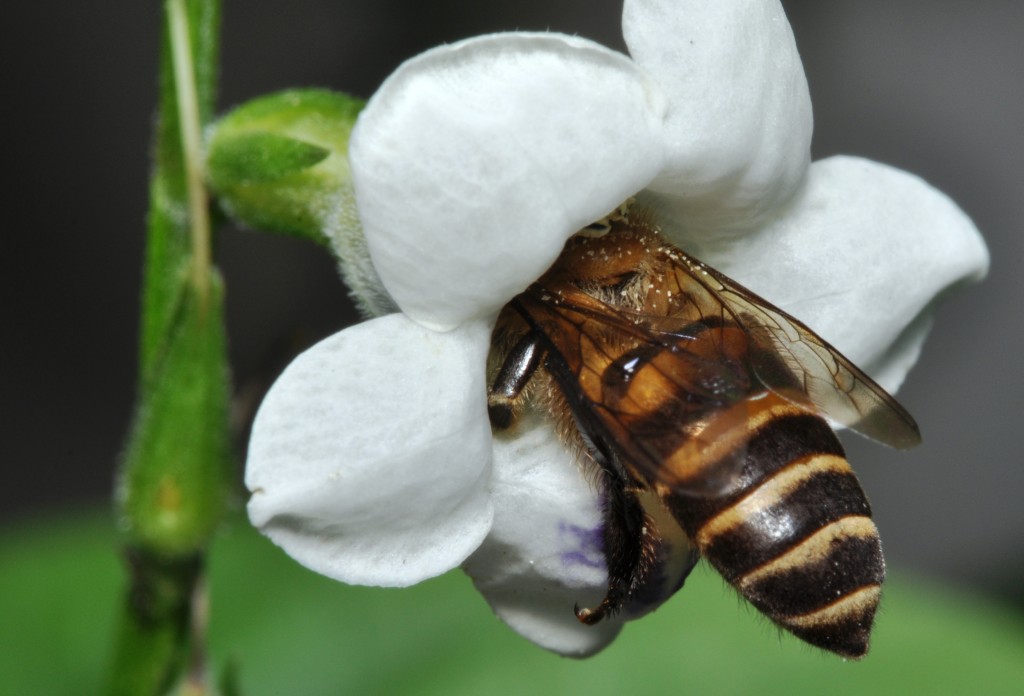 Other animals prefer animals for food, like this spider waiting on another flower for a bee just like the one above.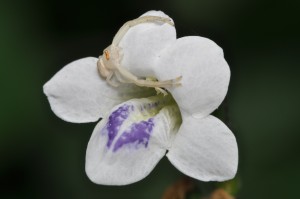 This is a colorful jumping spider. Handsome creature, isn't it?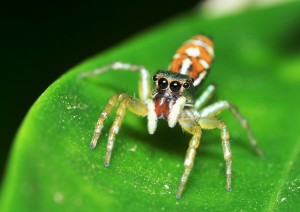 Does it look as beautiful now when it's holding a small dragonfly in its jaws, paralyzing it with venom and slowly sucking the life out of it?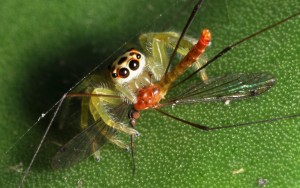 There is much debate about whether or not insects and even higher animals are capable of suffering pain from physical injury, e.g., being eaten alive, but even assuming that they don't does not change the fact that certain lives must be ended in order to sustain other lives. That's just the law of the jungle, the natural order of things – nature, red in tooth and claw – and it doesn't look very lovingly designed at all. As Richard Dawkins observed in The Greatest Show On Earth,
If we are going to postulate the creator of the cheetah, he has evidently put every ounce of his designing expertise into the task of designing a superlative killer. But the very same designer has equally evidently strained every nerve to design a gazelle that is superbly equipped to escape from those very same cheetahs. For heaven's sake, whose side is the designer on? Does the designer's right hand not know what his left hand is doing? Is he a sadist who enjoys the spectator sport and is forever upping the ante on both sides to increase the thrill of the chase?
Now consider an artificial world inside a butterfly sanctuary, an environment tended by a Gardener who loves butterflies. The Gardener is not very powerful, but within his limited ability he provides a safe and abundant haven for the winged residents by putting a large screen dome to keep predatory birds out, removing spiders and their webs, planting different flowers, and even placing sliced peaches on a table for the butterflies to feast on all day.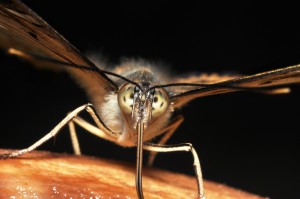 And this butterfly-loving Gardener did not plant a forbidden flower anywhere in the garden, a flower that would cause the banishment of the butterflies that would feed on its nectar.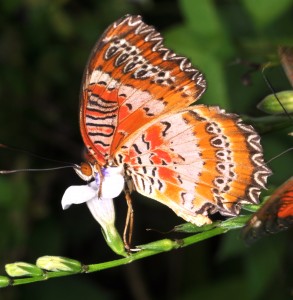 .
.
.
.
.
.
.
Now contrast this garden world to the world we live in…
_______________
All images by Jong Atmosfera