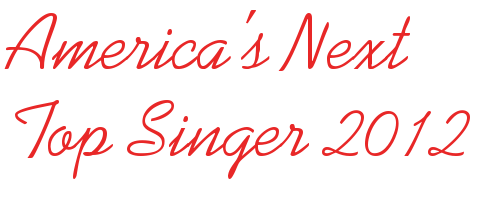 Manila, Philippines — After the heartbreaking loss of Jessica Sanchez to another white guy with guitar in American Idol, proud Pinoys are pinning their hopes on one of the two finalists of America's Next Top Singer (ANTS). But there's a catch: they don't know which one.
Both Jasmine Lopez and Evelyn Santos have been claiming in recent interviews to be part Filipino, raising the hopes of millions of Filipinos who watch ANTS on cable and via livestreaming websites.
But critics have accused both finalists of only claiming to be Filipino to get the Pinoy block vote, which has significantly helped the chances of Jessica Sanchez in AI despite her loss.
The controversy led popular online community Definitely Pinoy to conduct its own investigation into the ethnicity of Jasmine and Evelyn. "We need someone to be proud of," said John dela Cruz, founder of Definitely Pinoy. "But first we have to verify which one of them is . . . definitely Pinoy."
Jasmine and Evelyn have been subjected to a battery of scientific ancestry and ethnicity tests, giving DNA samples and taking various standardized Cosmo magazine quizzes. We got quick interviews from both finalists before they proceeded to their Karaoke challenge, Balut-eating contest, Tinikling face-off, and other exhaustive tests they'll go through in the Chicago Center for Racial Profiling.
"I'm proud po to be Pinoy po." Jasmine said to the applause of her fans. Jasmine was wearing a shirt that said, "Where I'm from, everyone's a hero."
Evelyn simply said to her cheering fans, "Mabuhay." She was wearing a Baro't Saya made from a Philippine flag.
But Pinoys in the US and at home are still holding back full support until the test results are in. "We know it's stressful to lack this important information, so we're doing our best to analyze our findings as fast as possible," said dela Cruz. "They're both world-class singers, but we can only call a text voting brigade for one of them."
We asked him what the millions of Pinoy fans should do if the test results show that neither of them — or both of them — are Filipino. "Wow, I haven't thought about that possibility," said dela Cruz. "I guess we'll just have to vote based on talent."