In a final attempt at scrounging for votes against the Reproductive Health Bill, CBCP President Archbishop Jose Palma exhorted CBCP loyalists in the House of Representatives with the words their god told Abraham, "Do not be afraid." You may recall that Abraham was the man whose son Yahweh asked him to kill to prove his faith.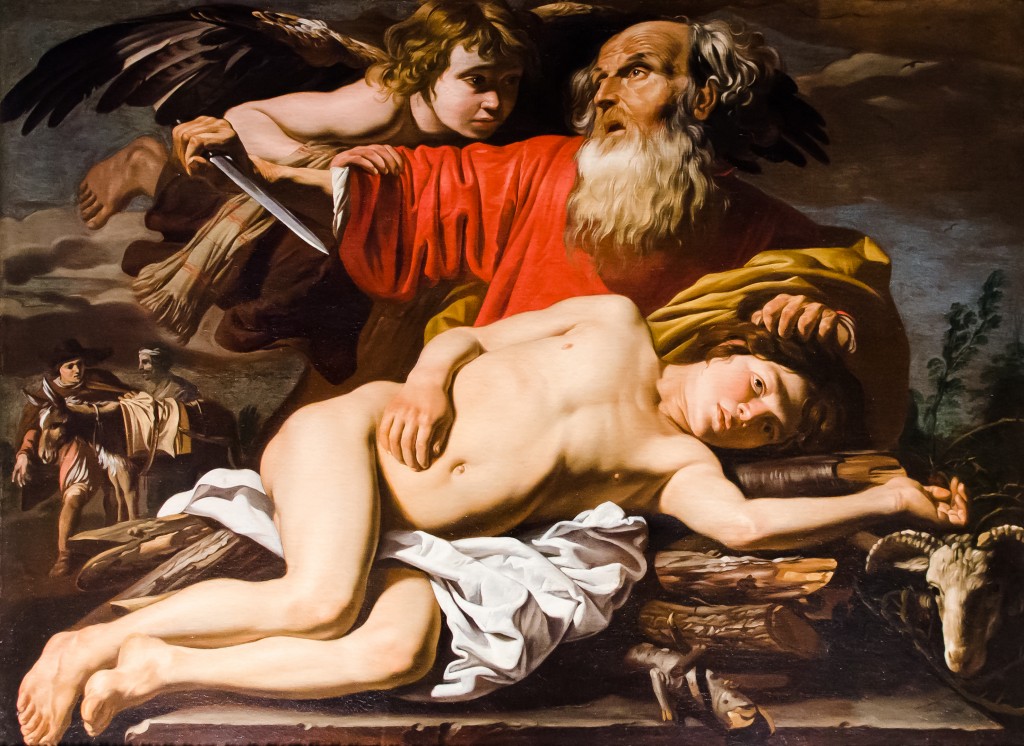 Palma told representatives to "listen to what God is saying." By pure coincidence, I'm sure, what "God is saying" is exactly what Palma is saying, with God unable to speak for himself.
While Archbishop Palma entreats conservatives in Congress to be free from fear, the Roman Catholic Church sows fear everywhere else. Once Senate Majority Leader Tito Sotto conceded that the pro-RH side had the votes to pass the measure in the Senate, he had this to say, "May God have mercy on their souls." This, of course, was a threat against pro-RH senators that while they may win in this world, they will face everlasting torment in the afterlife.
A similar tact has been repeatedly approached by other conservative Catholics, where they quote the Gospel's injunction against those who "cause the little ones to sin." Matthew 18:6 says, "…if anyone causes one of these little ones who believe in me to sin, it would be better for him to have a large millstone hung around his neck and to be drowned in the depths of the sea." They threaten RH advocates with death because they believe that the RH Bill will lead otherwise faithful believers into sin through the temptation of contraception. A cursory search through Google will reveal how popular the idiom is among conservative Catholics and just how much they would like to tie a rock around all our necks and drown us in the sea.
Centered on human sacrifice, violence is at the very root of the Catholic religion and it is not at all surprising that its most zealous adherents would resort to savage irrationality when things do not go their way (despite their confidence in a god). RH Bill sponsor Edcel Lagman has been well-aware of the Church's history of violence, saying, "Fear has always been used by the clergy as an instrument of repression and reprisal like fear of damnation…"
Even before the RH Bill has passed either chamber of Congress, the CBCP has already issued a warning that the RH Bill is the start of a slippery slope towards what they call "DEATHS bills" or "Divorce, Euthanasia, Abortion, Total Reproductive Health, Homosexuality or gay marriages, and Sex education." The CBCP Secretary General who was quoted saying this has obviously seen the trend in the greater part of the world toward equality for humans and rights over their own bodies. The CBCP fears that it might also happen in our neck of the woods. It is likely, in my view, that the Roman Catholic Church fears more that they will lose their centuries-long stranglehold on the Filipino people.
As RH advocates, we aim to make, with the RH Bill, this very small step towards a lasting and flourishing society in the Philippines. Our opponents have made it clear that they share no such interest. They would rather we be mired in disease, torment, and starvation, for the sake of avoiding some imagined damnation. But, if there is anyone who ought not be afraid, it is those who are on the side of equal human rights and the dignity of self-determination. It is those who are fighting for a better future, not in some invented paradise, but here, on this tiny planet we call home.
As we draw near into the final stages of passing the RH Bill, many are still hoping that both sides of the argument will come to a compromise. But, it is clear from all the threats of death and violence that there shall never be compromise for the Roman Catholic Church. For them, human souls are at stake and they will stop at nothing to prevent the evils that they foresee. None of their fears, of course, are based on any evidence.
The burden of proof is on the Church to show that the ruler of the universe does indeed think contraception is evil and that its users are going straight to hell. Nevertheless, they act as if this is self-evident. It is not. Their views betray a literally medieval mindset that has no room on the floor of the House of Representatives. Yet, it is given room by conservatives such as Rufus Rodriguez at the expense of those who live and die in suffering every day because of the denial of reproductive rights. It is time to say no to these men beholden to fear and superstition. It is time to acknowledge the right of persons over their own bodies. It is time to vote on the RH Bill.
Image Credit: Le sacrifice d'Isaac by Matthias Stom | Source: Wikimedia Commons