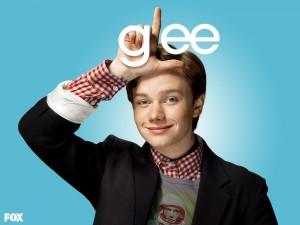 A few weeks ago, my sister was telling us about one of the more memorable presentations her class had in the Immaculate Conception Academy.
My sister is in high school, and for those of you who have never set foot in a Catholic school before, each school year includes a mandatory Christian Life Education (CLE) class or its equivalent, where students are taught the basics tenets of Catholic education.
Getting back on topic, sis narrated that one of the groups in class was asked to do a presentation on why homosexuality is wrong. To summarize the presentation's points:
Homosexuality is a psychological problem.
Gays became that way because they experimented with what the media presents.
Gays shouldn't be condemned for being what they are, as long as they don't act upon it.
Gays should be pitied.
Homosexuality can be cured.
Gays only want to marry so they can have limes and lemons
Gay couples cannot be good parents
Marriage is only for straight couples
It's not love unless it's straight.
Granted there is plenty of data countering each of these points, but that's not the reason I'm hunkered down in front of my laptop, and writing this short piece. My reason is simple: to illustrate the sort of "values formation" that a lot of these Catholic schools indoctrinate their students in.
It is an important point to raise, given that religious freedom is one of the more common arguments the Catholic Church uses against the Reproductive Health Bill.
That is, for their leaders, the RH Bill's sex education program will teach people family planning methods not supported by their laws, namely contraceptive use. Practically any debate that starts up will begin with this argument from Pro-Lifers, who believe that anything contrary to the church's teachings on sexuality is unacceptable, and is a breach of their right to teach.
And by extension, church leaders have also questioned the RH Bill with regard to how much authority it will leave with their own private schools. Recent discussions have gone in this direction, with Jesuits discussing the matter on whether Catholic schools should have the right to implement their own sex education curriculum, based on their religious beliefs.
The problem is, where does one draw the line on what Catholic schools – or schools owned by a religious institution for that matter – can teach their kids, when it's become bleeding obvious that it's become a platform for bigotry?
Values formation indeed.
On a parting note, I do leave with some good news. My sister also told me that virtually everybody in the class thought the presentation was bullshit, and hence didn't believe it. Perhaps it's worth noting that sis has also mentioned that their entire class admitted to being Gleek.