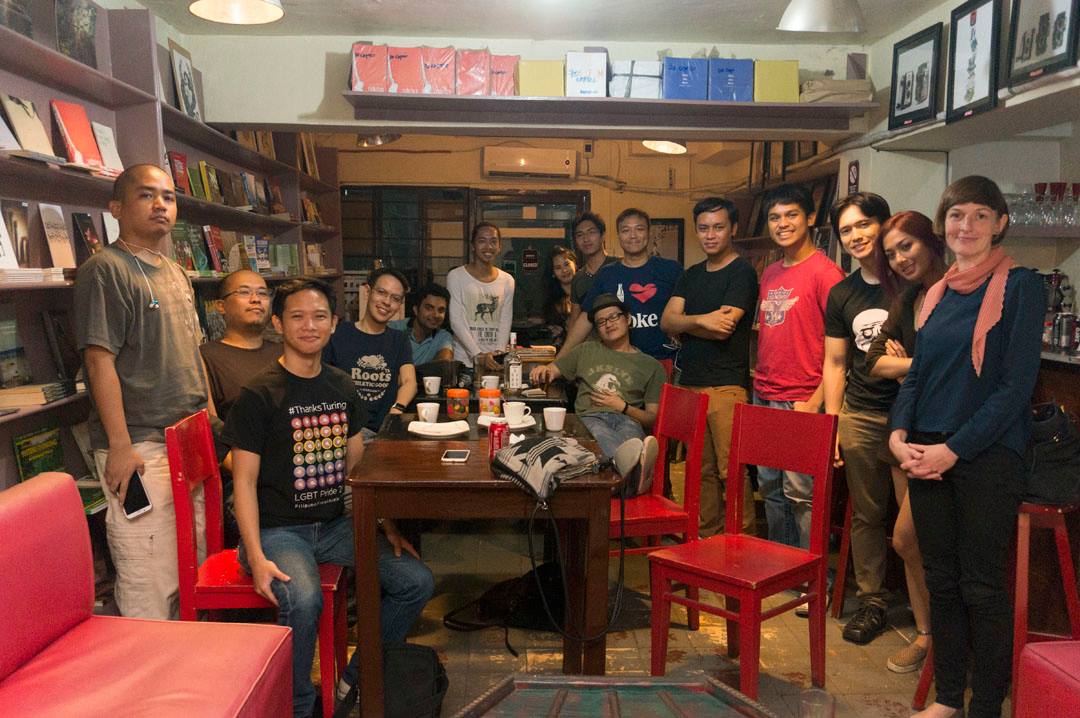 Venue: Bantayog Ng Mga Bayani, Quezon Avenue
Quezon City, Quezon City, Philippines
Date: Saturday, December 10, 2016
Time: 1:00 PM to 12:00 MN
We're joining DAKILA for ALAB NG PUSO: Stand Up for Human Rights! Day of Art and Action for Human Rights. Come see our booth and wear black to show your solidarity!
PROGRAM OF ACTIVITIES
Fair X Exhibit
1:00 PM onwards
A showcase of art works and products that contribute to human rights protection and promotion by various groups and organizations. 
History X Heroism
1:00 PM – 3:00 PM
A Talk on Human Rights in the Time of Struggle by Prof. Xiao Chua
Music X Performance
4:00 PM – 12:00 MN
Music | Spoken Word | Improv | Dance
This event is organized by the Commission on Human Rights, Bantayog ng mga Bayani, National Union of Journalists of the Philippines, I-Defend and DAKILA.
For more details on the activities, see: https://www.facebook.com/events/1023028464487194/
After the meetup we usually go for dinner and drinks somewhere nearby. If you're not a meetup regular and can't make it for the meetup but would like to go for the post meetup, please indicate on a post in the wall or comment so we can contact you.
Got questions about the meetup? Contact us at 0928 872 0020 / 0920 975 0092
* Newbies are welcome, and admission to the meetup is free. (Note: this does not apply to the food and other activities we may be having)
* Early birds get to play board/video/party games with the group.
* Look for the FF sign (or the group of smart, sexy people).
* There is no required age, religion, philosophy, or IQ level.
* Discussions are informal yet intelligent (most of the time).
* You don't have to talk; you can just sit in and listen.