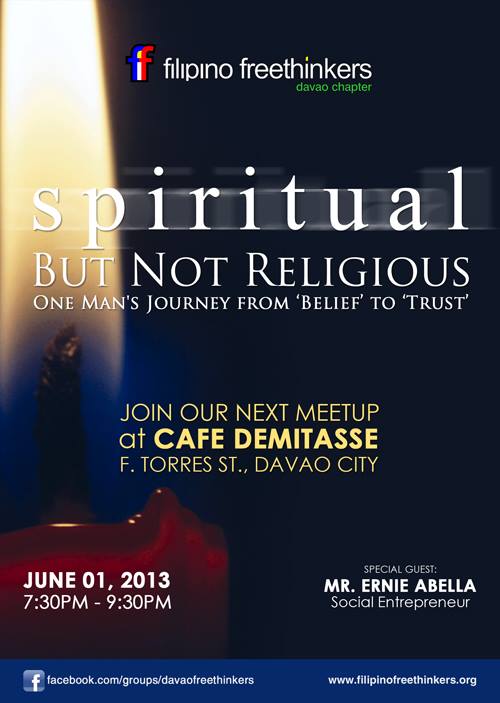 Spiritual But Not Religious – One Man's Journey from Belief to Trust
Is it possible for god and reason to occupy the same space in your mind? Can faith and rationality coexist in harmony? Find out as we listen to the story of Mr. Ernie Abella and have a special dialogue with him. Mr. Abella was the former head pastor of The Jesus Fellowship. He is now a social entrepreneur.
Date: June 1, 2013 (Saturday)
Time: 7:30-9:30 PM
Place: Cafe Demitasse, F. Torres St., Davao City
Newbies are welcome.
Look for the FF sign (or the group of smart, sexy people).
There is no required age, religion, philosophy, or IQ level.
Discussions are informal yet intelligent (most of the time).
You don't have to talk; you can just sit in and listen.
Attendance is FREE. We do appreciate if you order food/drinks to help cover the venue costs, but there is no obligation to do so.
Please come early. We start ON TIME.