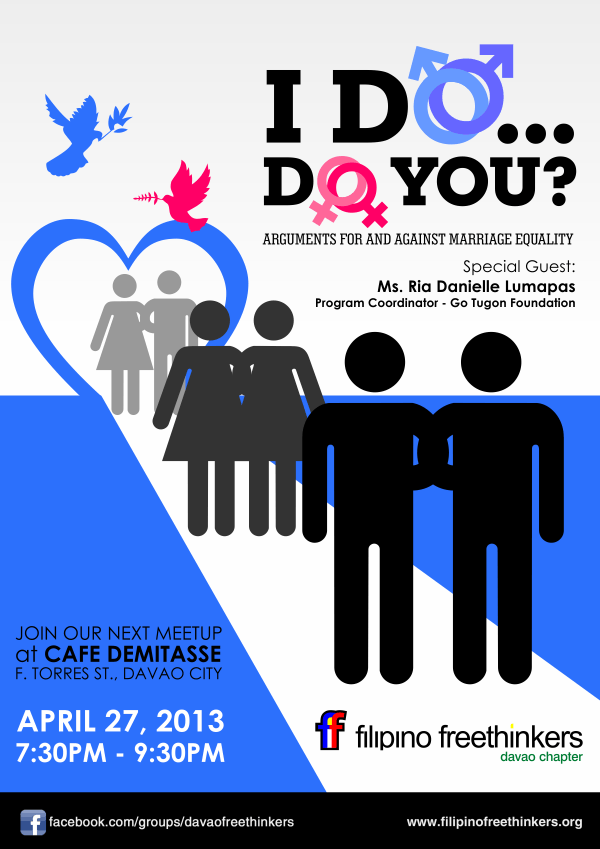 Topic: I Do…Do You? – Arguments For and Against Marriage Equality
Special Guest: Ms. Ria Danielle Lumapas – Program Coordinator – Go Tugon Foundation
April 27, 2013 (Saturday) 730PM – 930PM
Cafe Demitasse, F. Torres St., Davao City
* Newbies are welcome.
* Look for the FF sign (or the group of smart, sexy people).
* There is no required age, religion, philosophy, or IQ level.
* Discussions are informal yet intelligent (most of the time).
* You don't have to talk; you can just sit in and listen.
Attendance is FREE. We do appreciate if you order food/drinks to help cover the venue costs, but there is no obligation to do so.
Please come early. We start ON TIME.