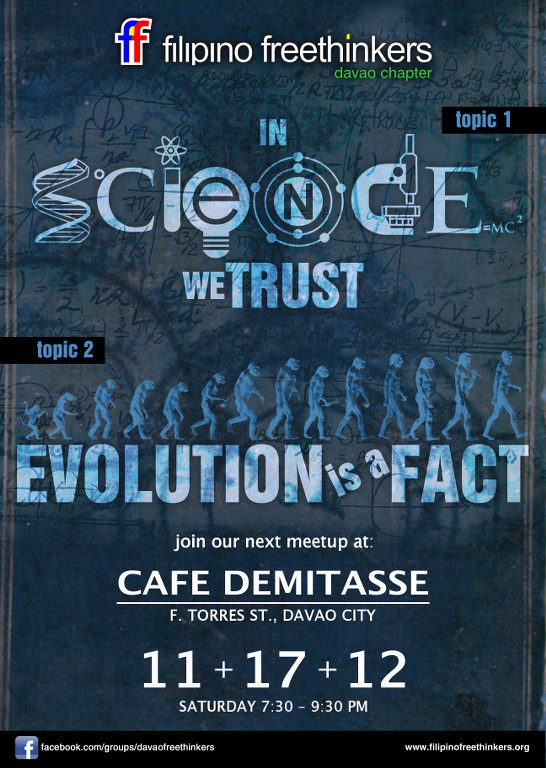 Cafe Demitasse (Location Map)
Saturday, November 17, 2012
7:30pm – 9:30pm
Discussion topics
In Science We Trust
Evolution is a Fact
The past two meetups have been very engaging so far that we've extended until almost midnight. Then we usually head somewhere else for more drinks and informal discussions.
Got questions about the meetup? You may ask them at our Facebook page: https://www.facebook.com/groups/davaofreethinkers/
Newbies are welcome.
Look for the FF sign (or the group of smart, sexy people wearing FF-Davao shirts).
There is no required age, religion, philosophy, or IQ level.
Discussions are informal yet intelligent (most of the time).
You don't have to talk; you can just sit in and listen.
Poster design by Clyde Mante