Location: Mooonleaf Tea Shop Bat Cave (behind KFC, beside MyPlace).
Date: Saturday, June 30, 2012
Time: 4:00 pm – 7:00 pm
RSVP on Facebook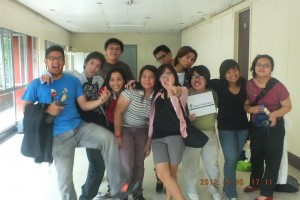 FF Katipunan Chapter is level-ing up this weekend! From a bunch of nomads wandering along Katips or inside UP, FF-K now goes to Moonleaf Tea Shop this Saturday for another awesome meetup.
Those who will be  missing Taft's and Davao's meetup today, feel free to join us tomorrow afternoon, 4PM, at Mooonleaf Tea Shop Bat Cave (the one at the back of KFC, beside MyPlace).  After the meet-up, we will proceed to Adarna Food and Culture in Kalayaan Avenue to attend their Independence Day Tertulia.
Here are the topics for tomorrow:
– Freethinking 101: What is freethinking? How do we apply this in our daily life? Is it really important?
– Conservation vs Development: How do we build our future without destroying our past?
– Topic Toss-up: Tell us what you want to talk about then let's talk about it.
If you are not busy tomorrow or if you just want to be bum-mingly productive, you are welcome to sit with us.
PS: We don't bite.Special thanks to Moonleaf Tea Shop for hosting this week's meetup