The last Starbucks meetup had so many people that the staff tried to kick us out saying that we had essentially gotten a free function room and that the spirited discussion of fifty odd people was bothering the customers.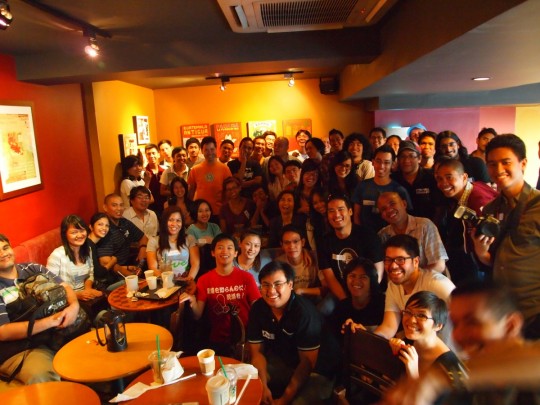 With no regular source of funds and no desire to require people to support Starbucks' global empire by buying some minimum amount of overpriced coffee while there, we began asking around for places that would welcome us with open arms, while having full knowledge of who we are and what we intend to do.
We're happy to say we have secured such a place! Centrally located (ish) in McKinley Road, Makati, we'll have the hall on the otherwise quiet unnocupied grounds all to ourselves, and there's even a small food center across the street. The people who run it like some of our members so much that they've offered it to us free of charge. Truly it is an ideal place to talk about reason, science, and secularism.
Isn't it?
You can find the address and a map to the place here.
That's right people. We're having our meetup at Holy Trinity Church.
Location: Holy Trinity Church (Google map)
Date: Sunday, February 19, 2012
Time: 2pm – 5pm
Please note that the meetup is 30 minutes earlier than our regular meetup time, at 2PM rather than 2:30PM.
Discussion Topics
Approaches at popularizing veganism or Why Some People are Turned Off By Vegans
Star Wars: Is it okay for artists to fundamentally change classics that they made?
Chris Brown and the Grammys: Should the personal lives of artists affect how their audience perceives their art?
After the meetup we usually go for some dinner and drinks nearby, so if you can't make the meetup but would like to catch up, let us know in the comments.