Location: Starbucks, Anson's (across The Podium), ADB Avenue, Ortigas Center, Pasig City (Google map)
Date: Saturday, November 19, 2011
Time: 2:30pm – 5:30pm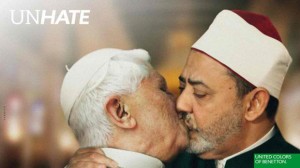 This Saturday's meetup, we'll be discussing the following topics:
1) Former President Gloria Macapagal-Arroyo is seeking medical treatment abroad, causing questions of the right of a citizen to travel.
2) At the recent National Youth Day held by members of the Catholic Church, Fr. Falvie Feldas said that the Church was losing influence among the youth in the information age, and encouraged the remaining faithful youth to go online. Is his claim about the youth becoming less involved with the Church correct? What does this mean for society?
3) United Colors of Benneton came out with its new Unhate ad campaign featuring world leaders kissing, including the pope kissing an imam. Does it go too far? Or not far enough?
Here are their corresponding links, for your reference:
After the meetup we go for dinner and beer drinking at Congo Grill (see map). If you're not a meetup regular and can't make it for the meetup but would like to go for the post meetup, please indicate on a post in the wall or comment so we can contact you.
Got questions about the meetup? Contact us at 0927 323 3532
Newbies are welcome.
Look for the FF sign (or the group of smart, sexy people).
There is no required age, religion, philosophy, or IQ level.
Discussions are informal yet intelligent (most of the time).
You don't have to talk; you can just sit in and listen.
You don't have to buy anything from Starbucks.