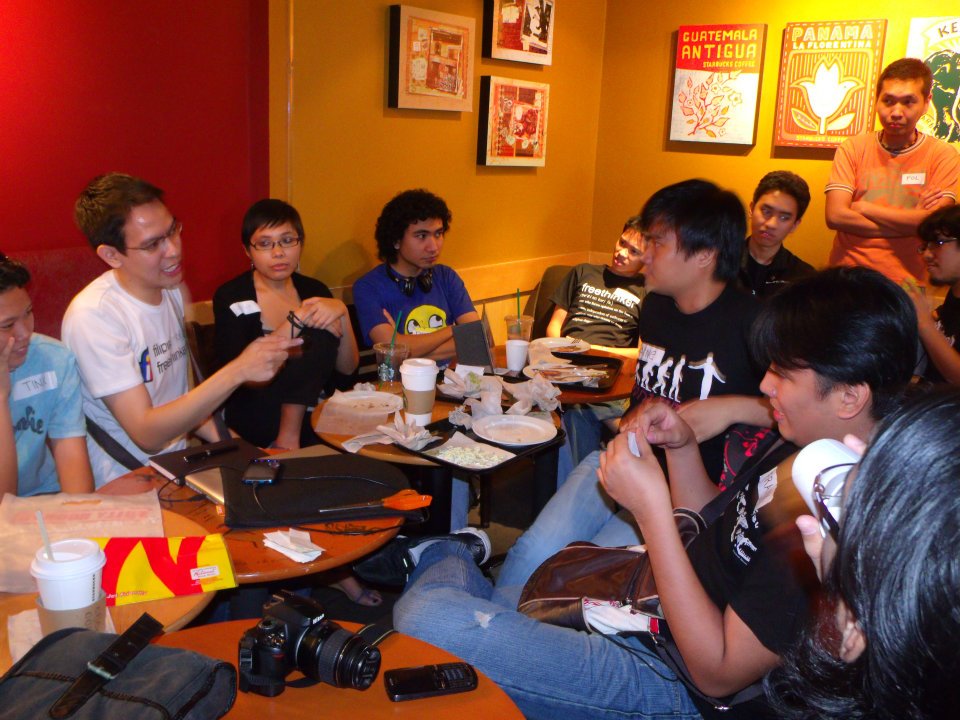 Location: Starbucks, Anson's (across The Podium), ADB Avenue, Ortigas Center, Pasig City (Google map)
Date: Saturday, November 5, 2011
Time: 2:30pm – 5:30pm
This Saturday's meetup, we're having a toast for Christopher Hitchens as part of the Hitchens video project! We'll also be discussing the following topics:
1) The population as the human species total hits 7 billion. Is this a good thing or a bad thing?
2) There's trouble in the psychology community with a noted scientist being found out to be a fraud.
3) Back here at home, a Pinoy Big Brother contestant is apparently an atheist—we'll be discussing religion in Pinoy TV.
Here are their corresponding links, for your reference:
After the meetup we go for dinner and beer drinking at Congo Grill (see map). If you're not a meetup regular and can't make it for the meetup but would like to go for the post meetup, please indicate on a post in the wall or comment so we can contact you.
Got questions about the meetup? Contact us at 0927 323 3532
Newbies are welcome.
Look for the FF sign (or the group of smart, sexy people).
There is no required age, religion, philosophy, or IQ level.
Discussions are informal yet intelligent (most of the time).
You don't have to talk; you can just sit in and listen.
You don't have to buy anything from Starbucks.