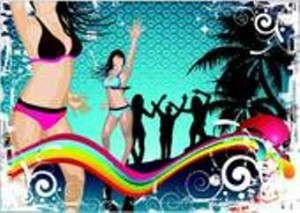 If there's one good thing about living in a predominantly Christian country, it's the four straight holidays from Holy Thursday to Easter Sunday. And the good thing about being a heathen is that one gets to really enjoy these holidays without feeling guilty about indulging on food and drink and not spending precious hours listening to the Seven Last Words and having to get up at Easter dawn with a hangover from Saturday night's binge.
Holy Week is one of the longest holidays in the Philippines, yet most people do not get to fully enjoy it because they have to be silent and serious until Easter sunrise. I bet the heathens are more excited than the Christians about Holy Week because who would look forward to commemorating the death of their deity?
I have a relative working out of town who has no plans of flying home to take advantage of the long holidays because for him Holy Week is not really a vacation time considering the artificially gloomy mood (not to mention the bars are closed), so he might as well stay in the city where he works and save the air fare.
But if not for this Christian tradition, people would be working this Lenten season, so we should be thankful for this break even though it is not as merry as that other Christian holiday.
By the way, did you know that the word holy shares the same Indo-European root with whole, heal, and health? In that case heathens can actually spend a 'holy' week by having a holistic schedule – a balance of indulgence, exercise, and rest – while feeding on healthful food.
Ah, food. When Catholics say that we should abstain from eating meat during the Holy Week as a form of sacrifice, I often tell them that instead of having the regular pork adobo, we should be feasting on lapu-lapu, lobsters, oysters, scallops, salmon, and sashimi.
Happy Heathen Holy Week everyone!!! 🙂
* * * * *
Here are some very good articles for the Holy Week about the 'sacrifice' of Jesus (feel free to share with Christians):
The Greatest Love Of All – by Lucius Ferrer