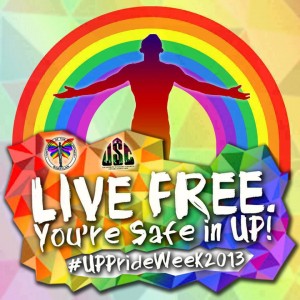 As LGBT allies, we, the Filipino Freethinkers, strive to maintain an environment where no one will be discriminated for their gender or sexuality — a #safespace — in our meetups and other events, as well as online.
We acknowledge the equal rights of all human beings, regardless of sexual orientation, gender identity and expression (SOGIE). As such, our community welcomes and promotes the acceptance of lesbians, gays, bisexuals, transgenders, and persons of other non-heteronormative gender or sexual identities.
We denounce prejudice, intolerance, hate, and violence against these people, and condemn the use of religion to justify the denial of their rights. We stand against homophobia, biphobia, and transphobia — attitudes based on ignorance, perpetuated by bigotry.
We shall continue our advocacy to raise awareness and understanding of gender and sexuality by facilitating and engaging in meaningful discussions using reason and science.
We also support the legislation and implementation of a nationwide anti-discrimination law and similar local government ordinances, as well as policies in schools, workplaces, commercial establishments, and other places.
We are one with LGBT rights activists and advocates in making our country a place where everyone is equal and free to live and be happy.
Let's create a SAFE Philippines.
Check out the events lined up for UP Pride Week here.