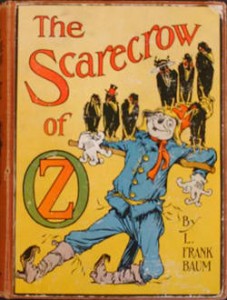 Some anti-RH arguments are so stupid that satirizing them is almost too easy. Consider this series of lectures from an anti-RH forum four months ago. If we took the commentary out of the recap post, it could have passed for satire[1]. Which is why it took little effort from one of our writers to turn it into one of the most successful posts on our site. As of this writing, it's received 95,187 views, 27,510 likes, and 4,745 comments.
Another successful satirical post is the one about the CBCP trademarking the term "Catholic." It's not as successful in terms of views, likes, and comments, but it succeeded in a different way: Despite the more ridiculous claims I tried to sell in that post, journalists from both social media and mainstream media bought it. Abante even interviewed several key people about the issue and published their report on the front page. (And they didn't even give credit to their main source.)
What made these posts successful is the fact that although many of the claims made are false, they ring true. We never heard anyone use caves and the ocean floor as an argument against overpopulation. Nor did we hear that the CBCP even considered trademarking the term "Catholic," let alone "moral," "family," and "life." But these claims are at least consistent with much of the thinking and behavior that characterizes anti-RH individuals and organizations. This is key: In order to satirize well, you have to be able to characterize your target accurately.
This is why it's close to impossible for the anti-RH to satirize the pro-RH. Either they don't know the pro-RH position well enough, or they distort it too much it becomes unrecognizable except to them. In other words, instead of portraying the pro-RH, they create a straw man:
The Straw Man fallacy is committed when a person simply ignores a person's actual position and substitutes a distorted, exaggerated or misrepresented version of that position. This sort of "reasoning" has the following pattern:

Person A has position X.
Person B presents position Y (which is a distorted version of X).
Person B attacks position Y.
Therefore X is false/incorrect/flawed.

This sort of "reasoning" is fallacious because attacking a distorted version of a position simply does not constitute an attack on the position itself. One might as well expect an attack on a poor drawing of a person to hurt the person.
Consider how the pro-RH position was portrayed in the anti-RH forum mentioned above. They say that "separating sex from procreation develops in the person an anti-life mentality." In other words, they're saying that using contraception will make people hate life — treat pregnancy like a disease, despise babies, etc. You must be thinking that they couldn't possibly mean this; their position must be more nuanced than that. But they also said in the forum that in Japan, when the elderly can no longer be supported, the pro-choice solution would be to kill them.
Would it really be possible for the pro-RH to kill their parents and grandparents? Do the pro-RH really hate babies and think pregnancy is a disease? Do the pro-RH really think RH is good only because the US says it is? Do the pro-RH really hate reproduction and health and only advocate RH because they want money? These are just some of the straw men anti-RH advocates love attacking. I've met hundreds of RH advocates, and none of them fit these false characterizations.
While satire reveals truths about its target, straw man arguments say less about the target and more about its author. Are the anti-RH so helpless in the face of the real pro-RH position that they're left grasping at straws?
***
[1] Since Youtube User Tamtampam thanked God for an earthquake that killed thousands of atheists in Japan, netizens have been debating about whether she was doing satire. Only when she came out as a troll was the question really answered. It's tough to tell satire from straight news because there are actually people who think God should be thanked for teaching Japan a lesson. One of them is our very own Dr. Montes, from the same anti-RH forum above:
(while showing the population growth rates of Japan) "Ayokong isipin pero hindi ko ma-help i-connect yung disaster sa Japan doon sa facts na ang tagal-tagal na nilang nagaabortion at may policy on population control." (I don't want to think about it, but I can't help connecting the disaster in Japan with the fact that the Japanese have long been purveyors of abortion and population control.)