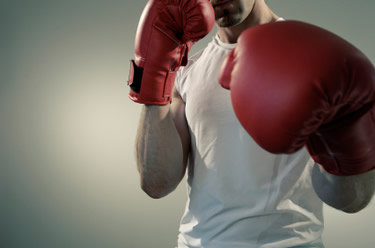 Attention fellow heathens, blasphemers, filibusters, fornicators, teroristas, and Nazis of all colors! If you don't have any plans for this Sunday evening, you might want to take a look at ABS-CBN's upcoming HARAPAN debate:
(Re-posted with permission from The Nightingale Chronicles)
HARAPAN
RH Bill: Ipasa o Ibasura?
The Grand Debate
May 8, 2011/Sunday/9:15pm – 11pm
Debate Moderators:
Julius Babao
Karen Davila
Venue:
PDA Hall or Studio 6 (ABS-CBN Compound)
Opening Statements ng Pro-RH at Anti-RH – 2mins each
Ano ang RH Bill? 3 Malalaking isyu sa bill
___________________________________________
Issue 1: Saan ba nagsisimula ang buhay? (When does life begin?)
Debate Proper I
Anti-RH
Fr. Melvin Castro
Dr. Ligaya Acosta
Couples for Christ (CFC) representative
Pro-RH
Protestant Bishop Rodrigo Tano
Dr. Esperanza Cabral
Iglesia Ni Cristo (INC) representative
Poll Partial Results (Online & Text)
___________________________________________
Issue 2: Responsible Parenthood, Overpopulation, State Intervention, and Contraception
Debate Proper II
Anti-RH
Rep. Anthony Golez
Rep. Roilo Golez
Joey Lina
Pro-RH
Rep. Edcel Lagman
Rep. Janette Garin
Carlos Celdran
Fast Facts or Poll Partial Results (Online & Text)
___________________________________________
Issues 3: Sex Education, Access/Right to Information, Women's Rights
Debate Proper III
Anti-RH
Atty. Jo Imbong
Christine Jacob Sandejas
Pro-RH
Risa Hontiveros-Baraquel
Beth Angsioco
___________________________________________
CONCLUSION: Summary of points raised
FINAL TALLY OF PULSO NG BAYAN (online & text surveys)
If it were a matter of brute strength, our side has that in spades ,with speakers like Ms. Baraquel, Ms. Angsioco, Mr. Celdran, and Dr. Cabral offering their collective ass-kicking rhetoric to defend the bill. It's beauty and brains, muscle and finesse, all rolled into one deadly combination!
On the other hand, the opposition is also worth a look. Will Dr. Acosta befuddle us once again with  those unorthodox, mind-numbing tactics she's become notorious for in previous bouts?
Will Golez whips his trademark rope-a-dope strategy to  wear down the opposition? What the man doesn't have in technical finesse or instinct, he makes up for with experience and tenacity.
And of course, remember to participate in the polls – the Anti-RH bloc just loves to brag about how they've got the winning team. A good pharngulating of ABS-CBN's polls should let them know otherwise.