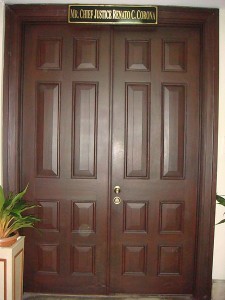 After three hours of an emotional roller-coaster that went from balling to boring at every turn, Chief Justice Renato Corona steered the impeachment trial toward an upside down loop that made everyone breathless. He said that he would waive his right to secrecy on all his bank accounts, domestic and foreign, but only under one condition: all of his accusers in Congress should do it with him.
Reactions in the court of public opinion varied. Some thought that Corona was brave, a hero for having the courage to challenge government corruption by putting his own integrity on the line. Others, myself included, thought that far from heroic, the dilatory tactic betrayed cowardice, and by involving others, he revealed his fear of facing justice alone.
But while people were split on Corona's conditional waiver, his subsequent walkout, and the drama that followed, practically brought supporters and critics to a consensus. Guilty or innocent, Corona should have known better than to walk out of an ongoing hearing, and for an acting Chief Justice his actions were just too unprofessional.
But I believe "unprofessional" would be putting it too kindly. The walkout, and everything that led up to and followed after it, deserves a different description, another adjective that Corona would surely disapprove of — childish.
Even before the consensus on the unprofessionalism of Corona's walkout, people agreed that Corona was anything but a public speaker. He spoke like a university freshman, sometimes even worse than a high school student, and his communication skills — or lack thereof — did not suit someone who was supposedly the greatest judge of the land. How could someone embody all the complexities of justice when he couldn't even articulate simple sentences well? And his ineptitude knew no borders — he spoke poorly as much in English as he did in his native tongue.
His sophomoric skills at communication was consistent with his argumentation skills, and as language books invariably teach, sloppy speaking is a symptom of sloppy thinking. For starters, Corona's speech was so unnecessarily long that he resembled a student struggling to find fillers for his essay to reach a minimum wordcount: "Mr. Corona, in 10,000 words, why should we acquit you?"
His speech so closely resembled the papers of so many seatmates I peer-reviewed in composition classes. More than building a defense that rested on facts, his speech was like the all-too-common "How I Spent My Summer Vacation" assignment, complete with long and cliche descriptions of characters that was only appropriate in the context of a classroom.
And discovering that his speech would not save him from conviction, Corona used one of the most common tactics a student resorted to in front of a teacher who failed him — crying. I'm sure he was under a lot of mental and emotional stress, but I expected more from the way he so confidently spoke about what he'd do before the hearing. And I don't think it's too much to set a higher standard of dignity and decency from a chief justice.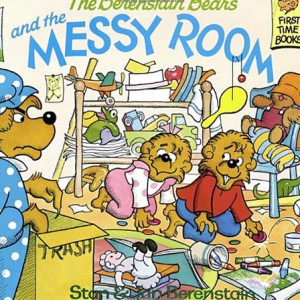 As I've said, opinions are still split on Corona's conditional waiver. If you think it's such a dignified idea, I hope to change your mind by showing you how childish Corona's move actually is. Think of two brothers who each have a dirty room. Mom is trying to discipline them by assigning them the cleaning as a chore instead of leaving it to a helper like she usually does.
Unfortunately for the younger one, big brother is having his summer vacation at camp, and he would have to be the first to taste this bitter medicine. Just doing it despite the perceived unfairness would no doubt make Mom and Dad proud, but the boy is just not there yet. At his level of maturity, it would not be unexpected to hear him say something like this:
"But mom, it's so unfair! Kuya is having the time of his life while I'm stuck here, and worse, you're forcing me to clean my room!"
Mom and Dad try to convince the boy, offering him to remove his grounded status — earlier the boy did not tell his parents that his uncle gave him some cash, breaking the promise that he'd tell them if such a thing happened. Excited about the possibility of going out to play, the boy reluctantly agrees to clean his room but only under one condition: he would only do it once Kuya got back, and they would have to do it together.
It would take a couple of months before Kuya got back from camp, which meant that the parents would have to live with two messy rooms instead of one. Mom and Dad would have none of it, and it showed in their faces. So the boy, wanting to avoid an argument against grownups he just can't win, stormed out of his folks' room, trying to rush outside the house. Too bad for the boy: his parents used the intercom to tell their security guard to lock the gate.
The boy would now surely get the talking of his life, and knowing this, he resorted to one of the all-purpose tricks that got him out of school or homework: he pretended to be sick. Mom and Dad had barely resisted the boy's babyface as he made his conditional offer, but now he was a babyfaced boy whose asthma was acting up, a condition he's had for a long time. The parents just could not resist their child, and it would border on child abuse to force him to speak despite his sickness.
I'm sure you've made all the connections necessary to relate this to Corona's behavior, and the logic of the boy, at least in terms of manipulating his parents to get the result that he wanted is surely commendable. But in Corona's case, a commendation is not in order for one simple reason: he's chief justice of the Philippines, not some bratty boy.
To make our analogy fit more closely, we can add one detail to the story of the boy with the messy room: the parents are the progressive kind that would respect their children's privacy, allowing them to not only keep the doors locked but also to keep the bedroom keys. For the parents to check whether the chore has been done, the boy would have to unlock his room to reveal it.
In this version of the boy story, the parents don't know whether any of the rooms is messy, which is why they wanted to find out. The boy is still grounded for the summer, with big brother in camp, and the revelation of a clean room would grant him his freedom. All he has to do is unlock his door.
But the boy, despite all that he could gain from such a simple action, refused to do so unless his big brother faced the music of a possibly messy room with him. Tell me. Do you think little CJ has a clean room?
___
Note: I think little CJ's room is messy — and so is big brother's — but this is my personal opinion; the Filipino Freethinkers do not have an official position on the Corona trial.