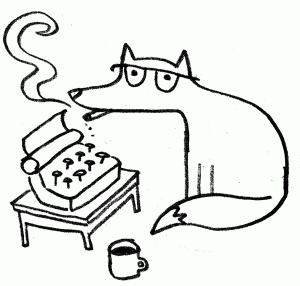 The official website of the Filipino Freethinkers (FF) has evolved as rapidly and dynamically as the organization itself. It started out as more of a free-form community blog, where non-believers and progressive believers could rant, rave, and ruminate about faith, freethought, and all else in between. And while the current site continues to serve as a venue for this kind of free, fearless speech, it has also become much more than that, the same way FF has become much more than a casual gathering of folks who liked to share stories about their doubts and observations.
Now, the website also serves as one of the main vehicles through which FF — which, in three colorful years, has become a more polished and structured organization — advocates reason, science, and secularism. In fact, due greatly to the site's opinion pieces, as well as its use of multimedia to inform and expose the public to the hypocrisy of the Catholic Church, the government, and their various cohorts, FF has even bagged "The One," the premier prize in 2011's Globe [email protected] Awards, which championed groups and individuals who've put social media to great use.
Several of the site's pieces have even earned viral status, "liked" and dispersed through social media, amassing hundreds — and in one particular case, thousands — of comments, and even cited by print journalists.
Here are our top 10 articles thus far, roughly arranged by subject matter:
1. Anti-RH Bill Catholics Harrass RH Bill Supporters and What Actually Happened at the Manila Cathedral: Revealing the Lies and Bigotry of Eric Manalang and Pro-Life Philippines  
These back-to-back pieces were what first fired up the site's readership, and Eric Manalang's ire. Our mothers should've aborted us? But we're just getting started!
2. Read 'Em and Weep: Statements Made at the 'Faces of the RH Bill' Forum
A disturbingly bizarre list of bigoted statements by "Dr." Ligaya Acosta of Human Life International. Best read with Stresstabs.
3. CBCP Trademarks the Term 'Catholic'
The uncanny power of satire — and proof that more people need to learn to read between the lines. This piece was even taken as fact and plagiarized by popular tabloid Abante.
4. Why the RH Bill is Bad: The Real Truth behind the Supposed Truth about the RH Bill
Speaking of satire and the people who fall for it, this hilarious piece is our most read, shared, and contested article by a mile, with 28,647 "likes" and 4,860 comments — and counting! A must-read, comments and all!
5. Typhoon Sendong and the Necessity of Science Literacy in the Philippines
But FF is definitely not just about the RH Bill. This piece, written by our Science Advocacy Director Pecier Decierdo, was cited in a news piece for Business Mirror, one exciting example of FF's growing mainstream influence!
6. On Dicks and Double Standards: Misplaced Reactions to Misplaced Phalluses
When the Mideo Cruz-Poleteismo brouhaha erupted, FF was determined to defend the freedom of speech and oppose its opponents' utter hypocrisy.
7. An Interview with Mideo Cruz
This included giving Cruz a chance to speak his mind without the usual media sugar-coating.
8. Blessed are the Poor, Said the Billionaire Bishops
Our site has always been a prime venue to publish facts and figures most mainstream outlets wouldn't dare to. Consider this expose on our staggeringly wealthy men of the cloth.
9. Open Letter to CBCP: Donate One Billion to the Victoms of Sendong and Billionaire Archbishop Tagle Holds 2nd Collection for Sendong Victims
We also use our site to communicate directly with certain groups and individuals. Quite a few open letters and challenges, such as these two pieces, have been made.
10. [Insert YOUR Article Here]
That's right: we hope that many of you out there can join our site's pool of writers! We would love to hear more new, strong voices giving our readers a piece of their mind! If you are unafraid to challenge authority, tradition, and dogma in favor of speaking out for reason, science, and secularism, send us your articles for consideration. Please email your pieces (preferably in Word docs) to [email protected] We can't wait to hear what you have to say.
—
Image from robbieandbobby.com