In the world of music, no word has changed meaning so many times in existence as the term "pop". This genre used to be known as the great sound that spurred the meteoric rise of the careers of now legendary musicians like Michael Jackson, Prince and Madonna but in the past 15 years it has come to mean something else – a type of music consistent with cookie-cutter manufactured singers who would be irrelevant musically after a couple of years.
One could actually argue that most pop songs are inherently compatible with some form of freethought. Much of what is being peddled in top40 charts now have something to do with hedonism of some sort. The whole point of this column to help people find good music (that happens to have freethought themes) so the quality of the composition takes precedence over anything else.
John Lennon
Let's start with the big guns, shall we? Everybody knows that John Lennon is one of the members of the greatest pop-rock band of all time and there is no doubt that he would have been making great music up to now if it weren't for his untimely death.
Many people actually think that the song Imagine is one of the most hypocritical albums of all time. Lennon was a beneficiary of the capitalist way of life so "having no possessions" would certainly be out of the question. Lennon -and the other Beatles – also had a very esoteric approach to religion;they often went to India to study levitation and talk to gurus.
On it's own however, Imagine is a reflection of a Utopian dream. This world will certainly generate its own set of problems in the long run but it sure tried to get rid of all the problems (wars, poverty and jadedness) that we have now.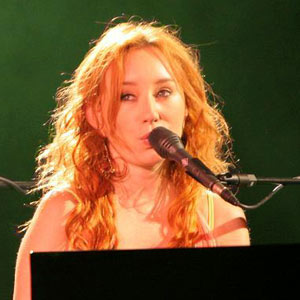 Tori Amos
Few people in music is as intriguing, interesting and talented as the enigmatic Tori Amos. Most of her hardcore fans would probably detest the idea of having her placed in the "pop" category but she's certainly one of the best among the top-selling artists of her generation.
The song God is a very strong message of agnosticism that were veiled with random musings on daily life. It's a song that most people can relate to and would probably have different interpretations of the lyrics. The video above is actually from a 1994 taping of The Tonight Show with Jay Leno so you have to give Tori props for staying so good for practically two decades already.
XTC
Dear God is a diatribe against the veneer of the god "image" that most people would like to see or imagine. There is enough restraint in the delivery to not make it go to overkill territory but the lyrics certainly are sharp and scathing:
Did you make disease, and the diamond blue? Did you make
Mankind after we made you? And the devil too!
Coupled with the music video concept, the song does transform into a whole new other animal – strangely very compelling and visceral with the way it communicates anger and disappointment.
The Script
This was mentioned in the comments section of last week's column. The song is a big hit and was even recently used as an audition piece in an episode of American Idol. Thematically, the song doesn't really reflect any freethinking leanings but the second line sure is telling
just prayed to a god that I don't believe in
The song was even censored by an Alabama radio station (Go Bible Belt!). The Friendly Atheist even wrote about the whole deal in his blog.
—
So there you go kids, another week, another set of songs to fill the empty void in your heart brought about by your deep and intense devotion to freethinking. If you want to share other bands that have freethought-themed lyrics, feel free to use the comments section.
'Til next week!
Class dismissed.