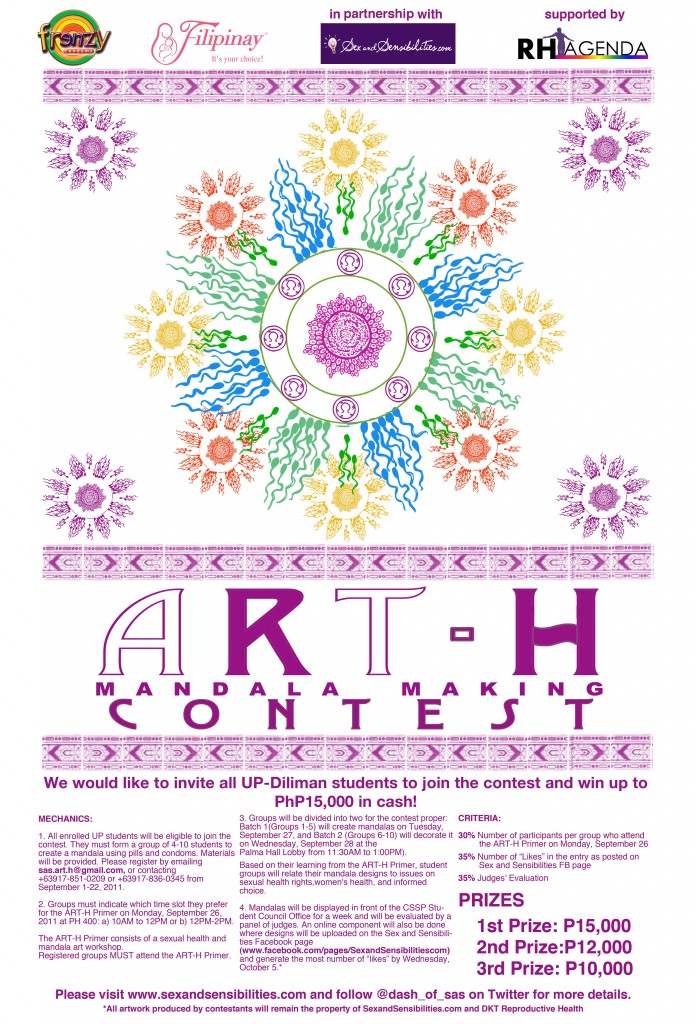 DKT Reproductive Health and Filipinay, in partnership with Sex and Sensibilities, are hosting the ART-H Mandala Making Contest this Monday, October 3, from 11:30 AM to 1 PM at the Palma Hall Lobby in UP Diliman. This contest is open to all UP Diliman students.
Participants, in groups of 4 to 10 students, are tasked to make mandalas using pills and condoms in light of the contest's theme, which is sexual health rights, women's health, and informed choice. Their output will be displayed for one week in front of the UP College of Social Sciences and Philosophy Student Council office for judging.
Participants stand the chance to win P15,000 for first place, P12,000 for second place, and P10,000 for third place.
This event is supported by the UP Reproductive Health and Gender Advocates Movement (RH AGENDA).