Many Filipinos grew up studying in Catholic schools, and each one has a horror story or two up their sleeve. From First Friday masses in sweltering gymnasiums to ruler whackings from grumpy old nuns, there are many reasons to consider graduating from such schools as a badge of courage. Graduates of Opus Dei schools, however, seem to have it particularly bad, thanks to this Catholic branch's strict adherence to outdated conventions.
Designer and illustrator November Garcia, herself a survivor of an Opus Dei school, has decided to give everyone an insider's tour of life in her alma mater, warts and all, in awesome webcomic form. A lot of people have stories to tell, and November tells hers exceptionally well.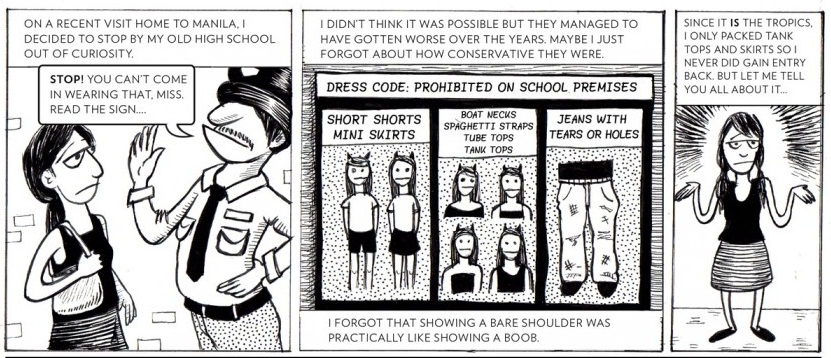 Read the rest over at novembergarcia.com!